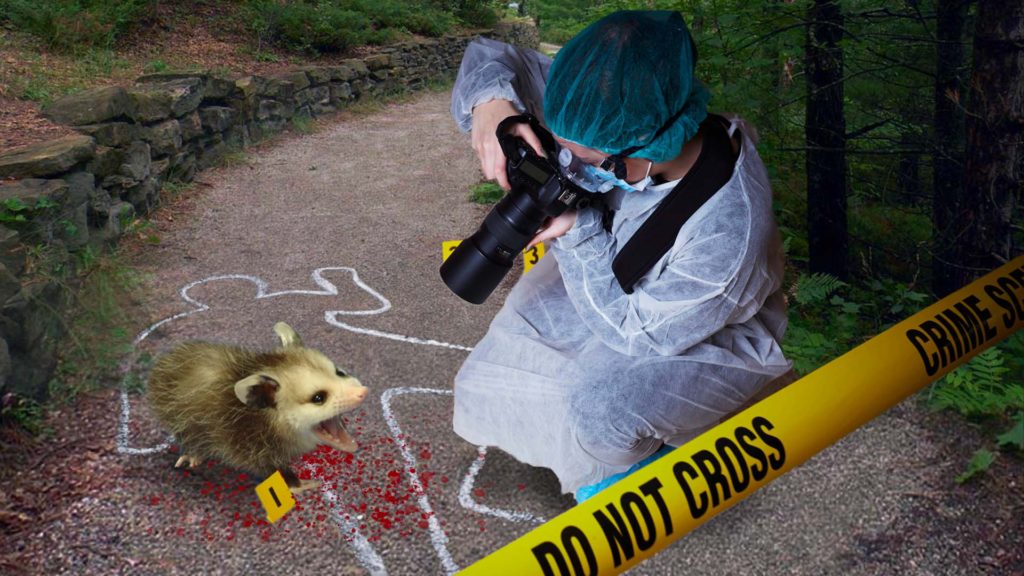 "It's like a Pokémon… but real," explained Buttage.
Photo by Maria Dhilla
Late on Thursday night, UCSD sophomore Peter Buttage noticed an unidentified animal in a eucalyptus grove near Geisel Library. "I don't know man, it could've been, like, a squirrel, or Bigfoot, or something," elaborated Buttage.
For Buttage, a computer science major, the sighting was awe-inspiring. "It was crazy, bro — I thought I was in like Narnia or something," said Buttage. "I've only ever seen animals on the Discovery Channel. It was moving out from behind a tree, and then it noticed me and flew away. I didn't know coyotes could do that."
Immediately following Buttage's "ludicrous" incident, hundreds of similar animal sightings began flowing in at an alarming rate. One of the witnesses was fourth-year Sophie Green, who reported, "Yeah, I saw a lizard run across the road when I was walking to my dorm after class. It was weird, 'cause, like, I live here! Not you, lizard!" Another report came from 46-year-old La Jolla resident Chelsea Brents: "I was on a hike, and I saw a bobcat. I was really scared, because you don't usually see animals unless you're in a zoo — that's what zoos are for, right?"
For Brents, this was cause for great concern, prompting her to post her story on the La Jolla chapter of Nextdoor. Brents' post received hundreds of "thanks," as well as thousands of replies from her neighbors detailing similar sightings. "The general consensus is that these sightings are unnatural, and a sign of more dangerous animal encounters to come," explained Brents in a follow-up post.
In response to the sightings, some La Jolla residents have started taking protective measures against wildlife home intrusions, despite the small number of verified animal sightings in La Jolla in the last 50 years. Some of these protective measures include adding extra locks to doors, reinforcing windows with half-inch steel bars, and installing motion-activated cameras commonly used by hunters. Gerry Smith, 95, went so far as to furnish his La Jolla property with six-footdeep trenches, barbed wire, and a mounted machine gun. When asked about his home defenses, Smith told reporters "The animals! From all directions! The Krauts!"
In a press release issued by the La Jolla City Council following the upset caused by Brents' post, Wildlife Management official and Park Ranger Kevin Yearling explained, "It is important that we stay safe while in animal-infested areas. These animals are encroaching on our natural habitat and making their homes where we live. They are armed and dangerous. I recommend that everyone carries a large stick, some pepper spray, and perhaps a grenade launcher whenever they go outside, so they can make sure to wipe any potential threats off the face of the earth … though on second thought, we should contact President Biden to order a preemptive drone strike on these dangerous forests."