2022-2023 Staff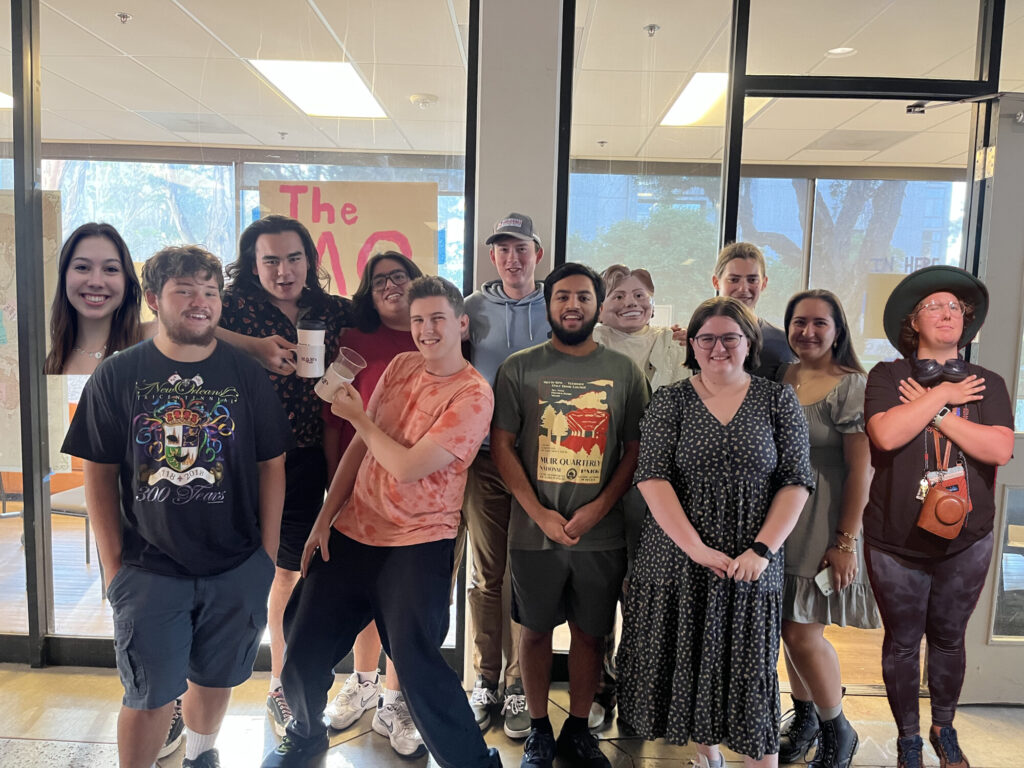 ---
Staff Members
Blake Currier
Eduardo Perez
Jeana Yoon
Sam Ford
Kita Barrientos
Lucas Grimwade
Roye Meitav
Rumi Petersen
Olivia Scarborough
Annamarie Bioletto
Taggert Smith
---
Editor in Chief's Note
I firmly grasp the sneath of my magic scythe and swing at the fabric of time itself, revealing a moment from almost exactly three years ago. I stand in front of the Seventh Market, holding a fresh copy of The MQ. In that moment, I knew instantly that I wanted to be a part of this funny, amazing , beautiful org. Now, in the present, as I begin the first step of my takeover, I find myself swimming in questions. Why does production run until 12 a.m. during week sub-zero? It's not like we have class during the day. Is Glacier Point so cold because it's called Glacier Point? Why is there so much cum on this chair? I don't know the answers to these questions, but I do know that this is going to be an amazing year for The MQ. As we surge forward, remember, giraffes are more closely related to dolphins than they are to horses.
– James Woolley, Editor-in-Chief
---
Booster Club
Four score and seven years ago, our founders brought forth on this continent a new newspaper, conceived in satire, and dedicated to the proposition that all people are created funny. Now we are engaged in a great struggle, testing whether that newspaper, or any newspaper so conceived and so dedicated, can long endure. In this valiant struggle, several people have elevated them-selves with acts of bravery and deserve to be honored thusly: James, Jacob, Julia, Matthew, Madeline, Connor, Aniela, Andrew, Robin, and Micah.