2022-2023 Staff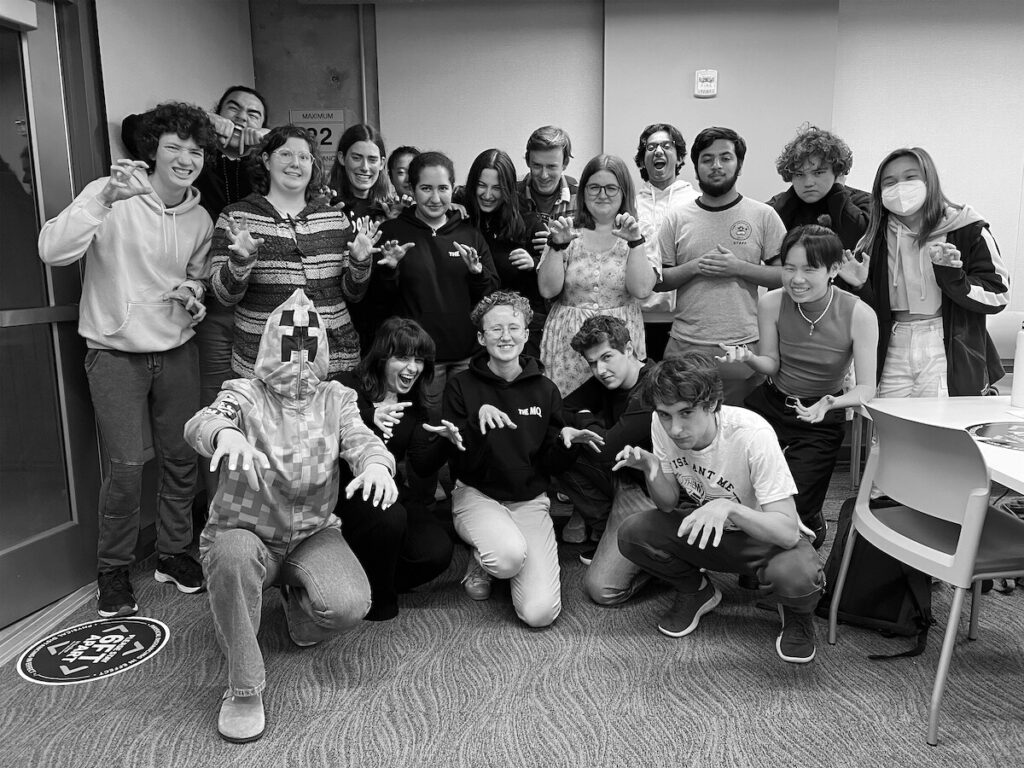 ---
Staff Members
Blake Currier
Eduardo Perez
Jeana Yoon
Roye Meitav
Rumi Petersen
Olivia Scarborough
---
Editor in Chief's Note
Have you ever used an autoclave? It's a machine that uses steam under pressure to sterilize medical or lab equipment. It'll kill bacteria, fungi, spores, viruses … Now that I think about it, if a virus is not alive, can you really kill it? I use autoclaves pretty regularly, if you know what I'm saying. I wish they didn't take a lot of pressure and time to use, but I love them anyway. It's week 10. I'm feeling under pressure (ice ice baby). But I am so proud of all of the work that went into this issue. I wasn't around nearly as much as I would have liked, but I feel so lucky that I get to hang out with such creative, kind, and hilarious people. I love you. Beware the Ides of March.
– Sharon Roth, Editor in Chief
---
Booster Club
The weather has been crazy the past couple of days, hasn't it? What's all this fog doing here? Quite the ambience if you ask me, but if you do ask me, I'll tell you that I've had enough ambience and would rather have sun. I'm stuck inside eating Costco muffins, which have 600 calories. Wild. I lost an hour already which means that it should be spring and warm. The one benefit of this weather is it allows you to wear a trench coat — that is, if I had one. Hey, is that a conga line going over there? That looks like Madeline, Jacob, Sharon, Aaron, Matthew, Jerry, Connor, and Isabelle? Wow, that looks like a lot of fun. Anyways, make sure to practice personal hygiene and clean all of your body.