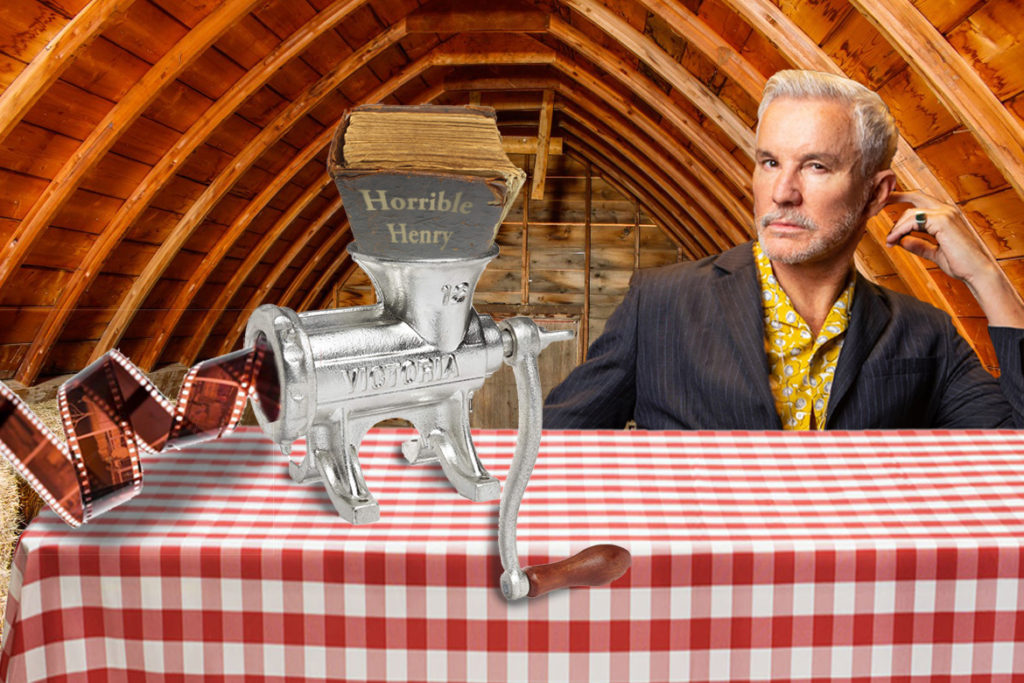 "If you haven't read the book and watched the movie, you're not going to get this one," claimed one fan.
Photo by Sharon Roth
In their newest press release, Tantamount Studios has given fans a sneak peek of their next hit blockbuster: The Dark Time: Resurrection, which will be an adaptation of the New York Times' seller of the same name, written for a previous film's novelization.
"You got that right," said producer Nathan Loper. "This will be the pinnacle of regurgitated media — nothing new, nothing unwanted. Every audience's dream." A quasi-prequel to the novelization of the 2019 film The Dark Time, this movie will take its place in a long line of adaptations, sequels, and prequels based on novelist Brett Peter's 1972 Horrible Henry collection of short stories published in the now-burnt-down office of Sci-fi to Scare You! magazine.
"We've seen such an incredible response to our recent adaptations of adaptations of Peter's novels, so it only made sense to continue tapping that vein," said Loper. Loper has produced adaptations for six of Peter's works, rebranding such titles as Horrible Henry, Hilda and Marta Go to Magic Zoo, and Unfinished Untitled Something About Jupiter's Moons I Don't Know We'll Fix it Later, into The Dark Time: Resurrection, Love Me Love Menagerie, and his crowning epic to date: Eclipse the Moon.
"It means so much to us that we can bring Peter's more obscure works into the spotlight again," said Loper. "You can really see how he's developed since the 70's — or, well, I guess how we've developed his developments." Peter, who died in the fire that burned down the Sci-fi to Scare You! office building, left no will or family to object to any rebranding of his stories. Some of Peter's stories survived only because the garbage truck was late in getting to the literary critics' submission box that day. Loper hopes that this film adaptation of the novelization of The Dark Time will give those reviewers a chance to reconsider, but remarked that, ultimately, these movies are for the fans "who'll spend money on these things no matter how pissed the magazine grouches get."
"The Dark Time was the first chapter of a story we'll be telling for a long time," added screenwriter Vick Shine. "Henry is such a complex icon, and after the novelization, we realized we still had so many stories to tell. So, in Resurrection, we're really digging into the origins of why he's so horrible." The Dark Time: Resurrection is set three years previous to the events of the original film's novelization, and follows Henry as he climbs the short corporate ladder at a New Jersey glue factory, after a throwaway line in the novelization mentioned he liked the taste of stamps.
Early reviews have been largely positive, suggesting Resurrection will follow in the footsteps of other high-grossing Peter adaptations. The original The Dark Time profited about $953 million at the box office. On its success, Loper said, "Adaptations of Peter's work have been so popular because they provide a kind of constancy in today's uncertain times. Maybe the theaters are dying like a fish on land, but if you open Netflix you can bet your life the front page is a Peter film."
Loper has a history of approving profitable film pitches in an unpredictable industry, which may contribute to his unusually long career as a film producer. When asked for comment on his audience, Loper responded, "Every day I'm walking this tightrope, so come hell or high water, you're going to see another Peter movie. The last guy who took a risk on the job is now smoking ten thousand cigarettes a day to power the studio's fog machine. Every morning I kiss my wife and beautiful children goodbye, and I send my lawyer my daily farewell voicemail. But hey, that's Hollywood!"