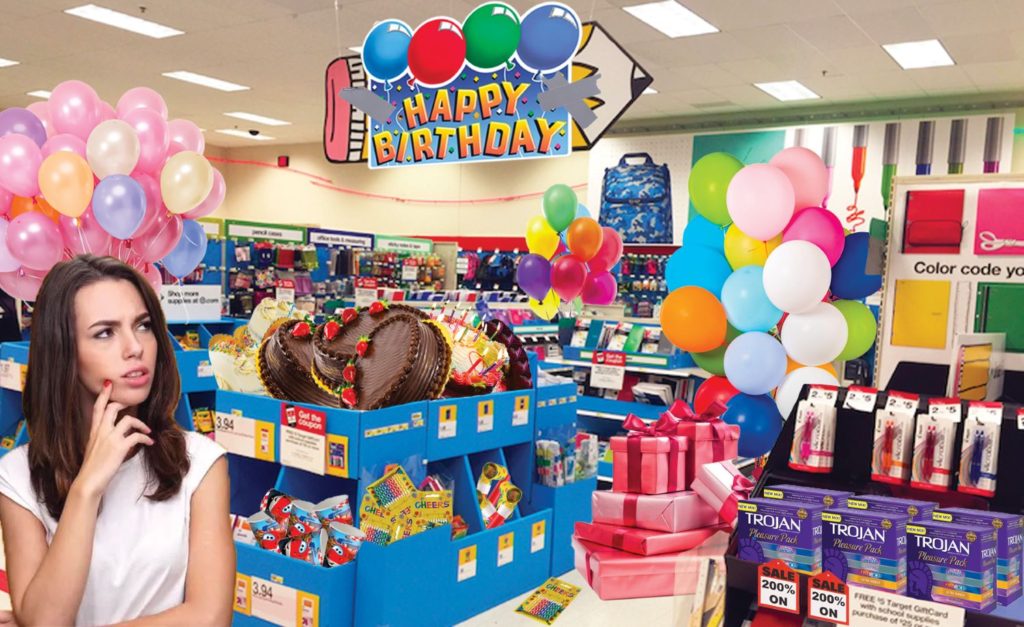 Annual birth rate goals were reached across all participating locations.
Photo by Maria Dhilla
A recent press release from the retail company Target announced plans to hold a major holiday sale in late May of this year in order to "celebrate the annual birthday season." The sale will primarily focus on family products and items for newborn care.
"We wanted to offer our customers an opportunity to celebrate the birthday season with all the great deals we have to offer," said Leah Swanson, a representative from Target Corporation. "The unusual theme of the sale is the product of a lack of any promotions during this niche part of the year. The absence of any major holidays for a two month period between Easter and the Fourth of July was a perfect opportunity to provide customers great deals in the end of spring, while also celebrating something everyone can relate to. Everybody likes sales, so we decided to go with a time period which often doesn't offer any deals for anyone. There are many holidays at the end of the year, but we at Target like to be at the forefront of innovation, so we found one in the middle of it."
The sale will cover family products, as well as household appliances and electronics. In addition, the sale will also cover reproductive health products to "encourage more births in the future, thus creating an even larger birthday season." Additional coupons and deals will be available for people who have their birthdays during the sale period. After being asked about what offers will be given to people who have birthdays outside of the sale, Swanson said that it would be "logistically impossible" to offer birthday season deals to people year-round.
Some market experts shared their doubts over the reasoning behind the sale. "This whole birthday season ordeal doesn't make any sense," said market expert Tom Filler. "If it was something like the wedding season or moving season, that would make sense, but a birthday season is a bit too abstract and out of touch with reality. There's no way they haven't noticed that people have birthdays year round, right?" Fellow retailing giant Walmart issued a statement with intentions to offer similar promotions, with also announcing their own "quarantine season" sale. "We want to celebrate quarantine with our customers, which is why we are doing this promotion," said Mia Turner, a representative from Walmart. "It's definitely not to steal customers away from Target. That'd be crazy."
Target's UCSD location will not be participating in the sale, with "the difficult logistics and a lack of celebration of birthdays among the campus community," as well as "not feeling like it," provided as rationale. "We feel like there is no real birthday culture here at UCSD," said Swanson. "We don't really see any prospects of one emerging in the future. After all, this is UCSD we are talking about."