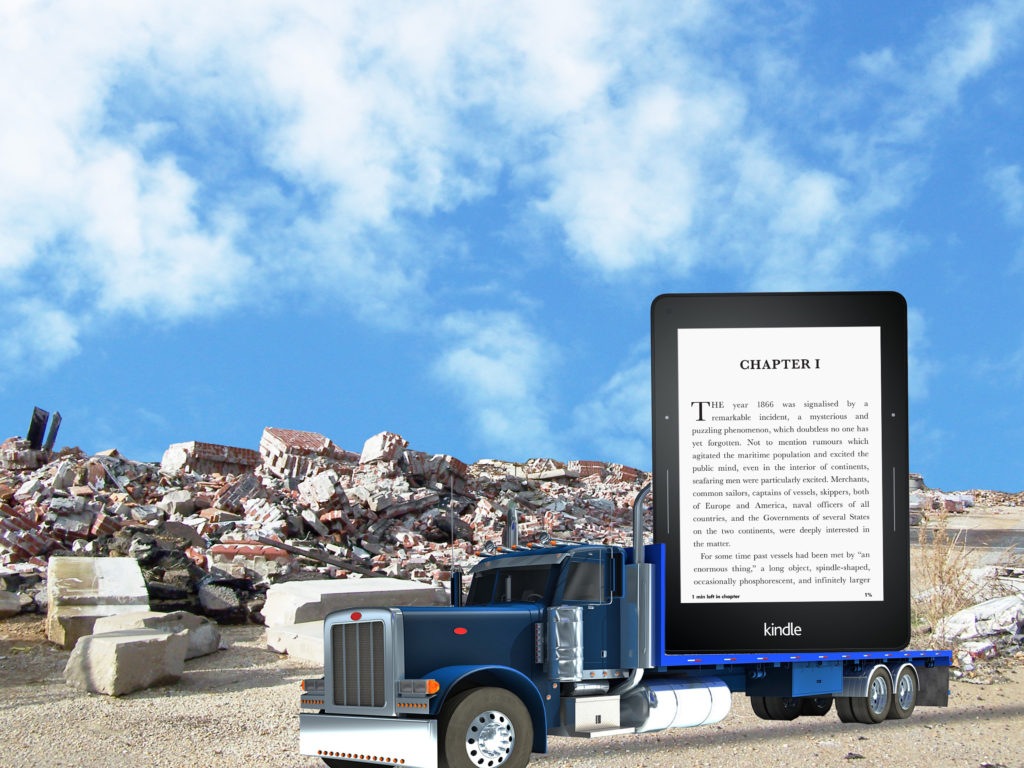 In a recent press release, UCSD has announced that the Literature Building is scheduled for demolition by 2018, after years of safety concerns. This comes as a surprise to some faculty who have taught at the university since before the building was constructed. Most, however, see the project as a step towards the future, although authorities warn students not to take that step into the massive hole that workers dug outside the building as a beginning of the project.

The Literature Building has had its fair share of scandal. In 2009, news broke over the higher-than-average number of cancer diagnoses reported for women who had worked in the building between 1991 and 2008. This "cancer cluster" consisted of 17 women who had been diagnosed with cancer after working in the building. UCSD dismissed accusations of having an unsafe workplace saying "Do you really think a university as large as us would have such little knowledge of such a major health risk? Remember, we are a smoke-free campus, we know how to handle the health risks of our faculty and students."

The investigation that followed the cancer cluster accusation found no major sources of carcinogens in the building, aside from some packs of cigarettes that one anonymous professor "definitely didn't know were in the office." The areas of highest concern, located next to the elevators, were also found "safe, although water stained and mildly haunted." Dr. Brendan O'Brady-Callaghan, who examined the strength of the electromagnetic fields in the areas surrounding the elevators concluded that, "there is a possibility of a mild to modest increase in risk of breast cancer, but that's not nearly as risky as choosing to major in the humanities, anyway."

The Literature Department responded with stringent measures to improve safety, including turning those offices into storage closets for "former coursework found to be unpleasantly racist" and "broken dreams". The air quality report filed during the investigation found that the musky scent that the faculty affectionately referred to as "the smell of old books and lack of funding," was a result of mold which was then removed.

With such a scandalous past, the Literature faculty is thrilled about the demolition.

"Now my breasts and I can live in peace," Professor Holly Godarkly noted, "even if we can't work in peace, because there is no building."

Many administrators see this as an exciting step into the future. "Science and computers are the future," executive Fernando Mondega wrote, "and we are excited to downsize non-STEM departments that have become salubrious- wait, is it superfluous? One of those."

Students are equally animated about the project. Biology major Vicky Frank, who had not previously been aware of the literature department's existence had this to say: "UCSD is a tech magnet. It doesn't make any sense to fund a department that no one cares about. Why can't they just go to the library?"

Some, however, feel differently. Literature major Vlad Jasbokov complained that the project is "the idea of people who clearly have never read 'Fahrenheit 451.'" Others, like Professor Sethe Paulson, expressed concerns over the fact that no new building site has been identified. While the demolition is scheduled to be completed by 2018, it is unclear what will happen to the Literature Department.

"It makes more sense for this department to be a club," Mondega commented. "Clubs are for spirited nut-jobs who want to collectively geek out over something. Departments are for people who care more about money than geeking out."

In any case, it seems unlikely that a new building dedicated to literature will be constructed at all. Administration has confirmed, however, that a state-of-the-art engineering building will be erected as soon as the rubble of the Literature Building is cleared.
Written by: Alex Noftsier, staff writer