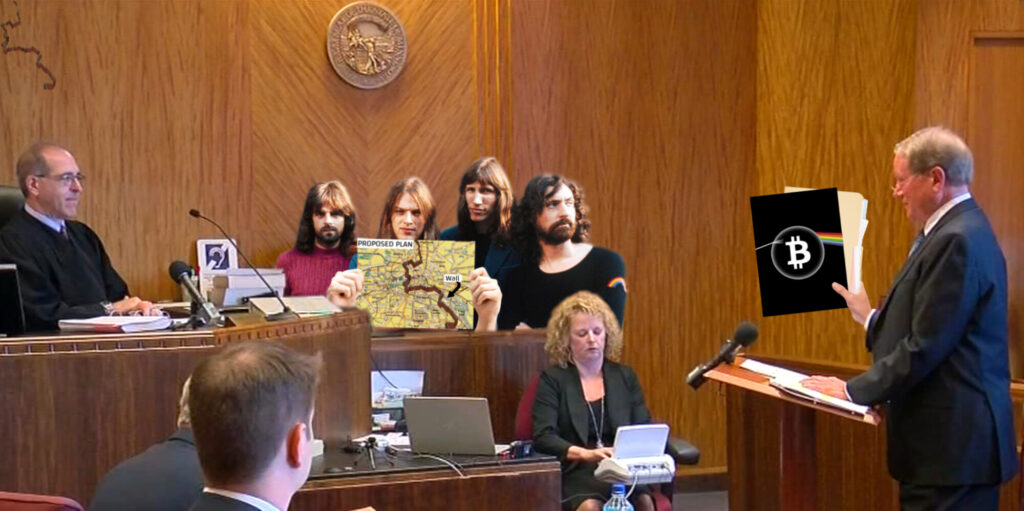 "Hey Bankman-Fried, leave those kids alone," said Money.
Photo by Amit Roth
The list of celebrities that have made public statements about losing significant amounts of wealth to failed crypto exchange FTX, now known to have been a Ponzi scheme, has continued to grow. Among the most recent victims to come forward were popular rock band Pink Floyd.
Guitarist David Gilmour described the extent of his losses, "What some of our listeners may not know is that ever since the release of The Wall, we have been constructing an actual, very large wall funded mostly by streaming royalties." When asked for more details about the wall, he said, "Well, you can't actually see it anymore because we lost basically all of it. But that thing was huge." Gilmour did not offer an exact figure for the number of bricks, but he said that a brick was added every single time the song "Another Brick in the Wall" was played on Spotify, putting the wall at over 600 million bricks. "All in all, there are a ton of bricks in the wall."
The band was contacted by Sam Bankman-Fried in late 2021 with an offer for an investment opportunity. Leaked emails have shown that Bankman-Fried promised exceedingly high returns if the band gave him ownership of the wall and allowed him to use it as collateral for other investments. However, he immediately sold every brick in the wall to raise money in an attempt to resurrect former president Harry Truman to be featured in an FTX ad campaign.
"When we heard about FTX and the blockchain, we were delighted at the opportunity to connect it with our wall to get an even bigger wall. Next thing we knew, FTX toppled, and took our wall with it," said Gilmour. "You never think it's going to happen to you until one day it does. It was this big 'Hey You' wake-up call to everyone."
Financial advisor John Money offered his opinion on the event and how so many people were "fooled" by FTX. According to Money, many people buy into hype and risk a lot of money without doing research beforehand and getting a proper understanding of their investment. "We do need a lot of education. Hell, we might even need thought control."
Gilmour commented on how the band plans to recover and rebuild the wall. "It's terrible that we need to start over, but at the rate that young teenagers discover our music and think that they're immediately better than everyone else for listening to it, we'll get that thing back up in no time." As for his opinion of Bankman-Fried, Gilmour commented, "He'd better run like hell. I will be following the trial very closely."