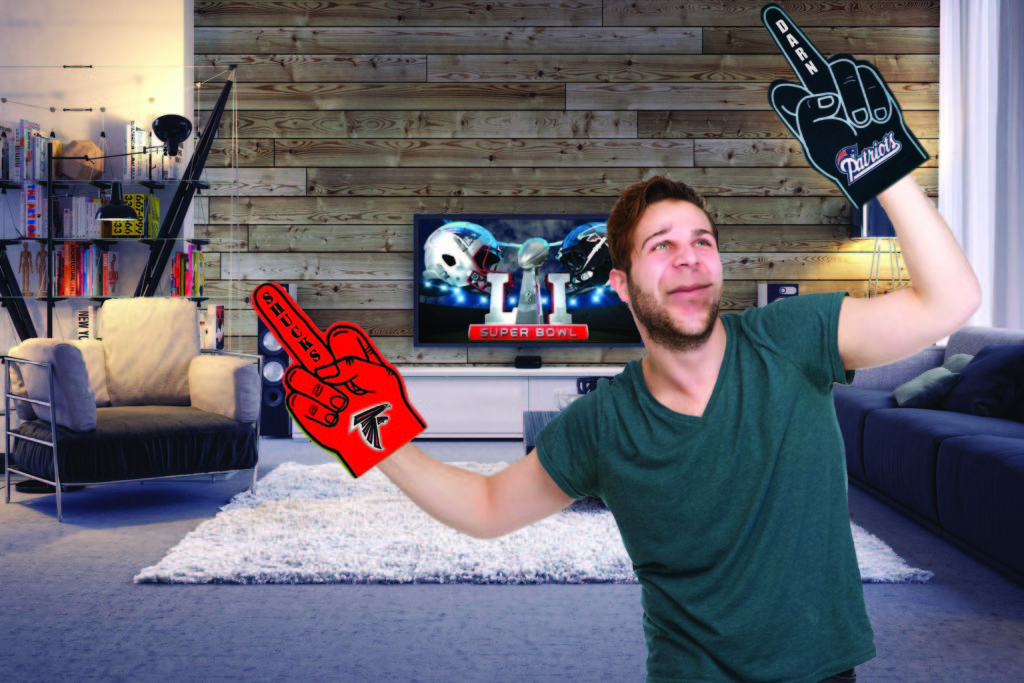 Local NFL fan Ryan Pederson announced Sunday during the Superbowl that he loathes every single team in the league, especially his favorite team, the Denver Broncos.

The Saturday previous, Pederson made the statement during a social gathering that football is his favorite sport, and one of his favorite things to watch. The following day, Pederson angrily yelled at his television during the Sunday football game, punching the air repeatedly while cursing. He then officially announced that he hated every team.

Pederson's girlfriend, Grace Mellor, reportedly enjoys watching football with him.

"But I don't understand why he likes it," she confessed. "He's broken two TVs from throwing the remote at them, and he's called each individual member of the Broncos 'stupid' this season."

"It was totally justified," Pederson said indignantly, recalling the broken television incidents. "The first time, the Colts' quarterback, Andrew Luck, threw to Moncrief when Hilton was CLEARLY open — they got a touchdown but it was such a missed opportunity.

"The second time, Miami's receiver was wide open and had a perfect pass thrown to him, and then he just dropped it. You could see that he turned his head too soon. You have to keep your eye on the ball," Pederson said, tapping his hand with each word for effect.

Pederson, a resident of San Diego who has never lived in Colorado, described being a fan of the Broncos as "a family tradition, not a choice. Not that my parents or grandparents have ever lived in Colorado, either."

Pederson ranks watching NFL games as one of his favorite things to do to relax, and has set aside Sunday afternoons for that purpose. "It's a good time to unwind, though I rarely have a calm afternoon."

When asked what he hopes for in a football game, Pederson said, "The best outcome of any game involving the Patriots is a crushing defeat for them. The best outcome of any game not involving the Patriots or the Broncos is a low-scoring tie game with lots of injuries."

Although the Broncos won the Superbowl in 2015, Pederson reported that game to be "maybe the most stressful game I've ever watched. I was on edge the whole time — just another relaxing afternoon watching the game I grew up with. What? No, I never played. Who would play football? That's way too dangerous."

Mellor said that the 2016 Super Bowl was similarly stressful for Pederson, because "he hated both teams and wanted them both to lose, which just can't happen. It was a hard time."

"I really can't stand the Falcons — God, what a stupid bird — but I hate the Patriots even more, if that's even possible," Pederson commented. "I wanted Tom Brady to at least receive a horrible face injury, disfiguring him for life. That cheating bastard doesn't deserve his beautiful face!"

Nonetheless, Pederson is disappointed that the season has ended, and is eagerly looking forward to Fall 2017, when the next season of his "love-hate relationship with football" will begin.
Written by: Jen Windsor, MQ Cool Aunt