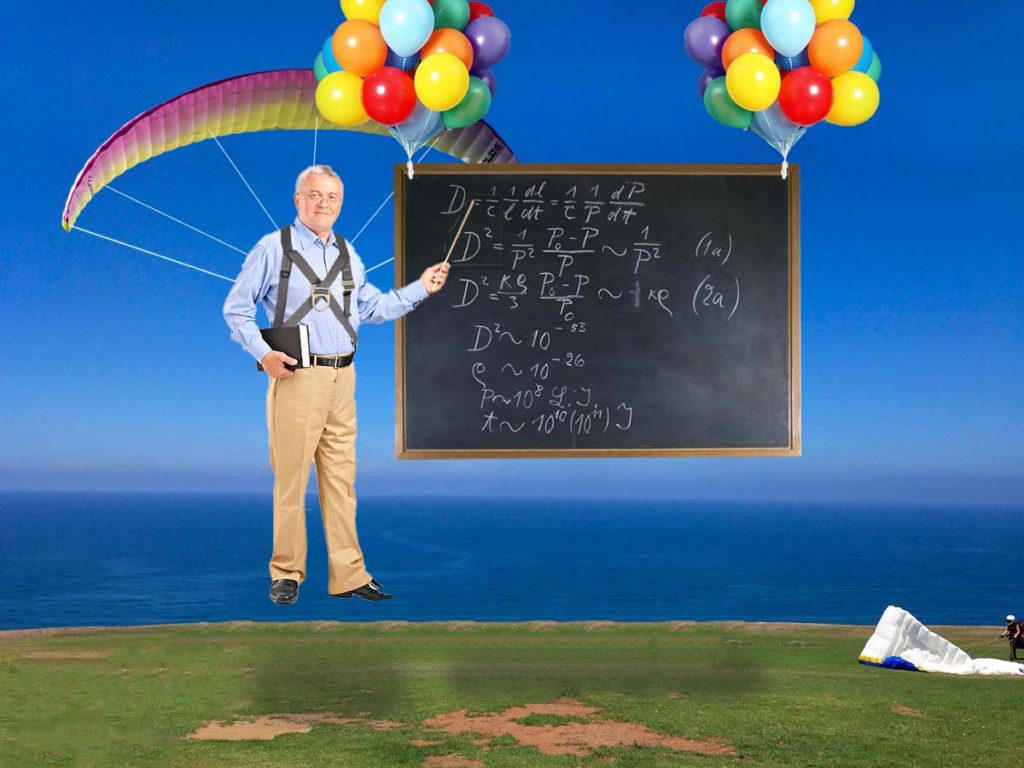 "I'd be angry with what's happening right now," said Byrd, "but the view is so breathtaking I keep on forgetting."
Photo by Sharon Roth
In a landmark case for UCSD's mission to expand their "already formidably large" campus and continue their tradition of over-enrollment, the construction of Ninth College will be allowed to begin as soon as the dirt lot currently used as the only free parking within miles of campus is drilled into and paved over.
"Why a ninth college? They haven't even named Sixth, Seventh, or Eighth!" cried a grieving student as he started his daily pilgrimage from the Pacific Ocean to Price Center. He then proceeded to wail the word "why" 17 more times before fainting in a heap outside his class at Warren Lecture Hall, pressing a random button on his iClicker, and foaming slightly at the mouth. Other students seem to agree with this opinion. "Bro, they haven't even built Eighth. UCSD is as unfinished as my essay that's due tomorrow," groaned third-year Earl E. Byrd as he passed by.
Despite a seemingly overall negative reaction from the student body, UCSD administrator Cassius Stacks had an "unending supply of praises to sing" at a press release last Friday. "We are incredibly excited to announce the beginning of construction for our most recent, ninth, and newest college — Ninth College!" said Stacks. "Ninth College is going to be all about opportunities, the importance of freedom, and student wellbeing! This will create the not-at-all intended effect of lining our considerably deep pockets even more than they already are." Stacks then concluded his speech, saying, "Who knows what tomorrow will bring? Perhaps you might hear something about Tenth soon."
The official website for Ninth College reads: "Located directly next to the ocean and Gliderport, our newest college is poised to bring a breath of fresh air to UCSD. Since it is slightly farther away from UCSD's main campus, we will be giving Ninth College students a once-in-a-lifetime discount of 10 dollars off SPIN scooters or bikes. We will also be providing a golf cart shuttle to transport one student at a time — all the way to ERC. Construction is expected to wrap up in late 2025."
As construction begins, some worry about the safety of the hang gliders and paragliders who fly at the Torrey Pines Gliderport. One glider's sail got caught in a preemptively placed UCSD crane, leaving the man stuck hanging in the air for nearly four hours before a Salk Institute worker walking back to her car looked up and noticed him. After being returned safely to the ground, Hugh Clover said, "It was the most harrowing experience of my life. I had a forced birds-eye view of the campus, and I felt just like those miserable UCSD students –– stuck and ignored."
While students mourn the loss of free parking, UCSD admin is "overjoyed" to see a dirt lot turned into brutalist dorms. As construction begins, many eyes are turning west, "not towards the sun, but towards the blinding fact that another parking lot is transforming into profit."