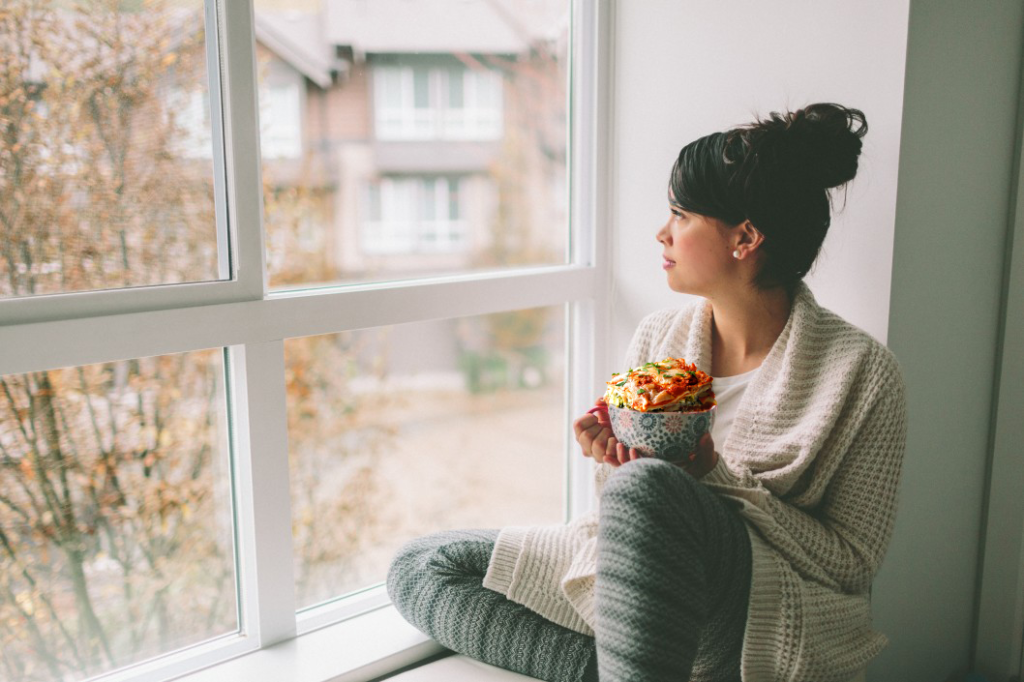 Every Sunday evening, I made my beautiful family a scrumptious, rich lasagna. My husband, who slogged through hours of unpaid overtime late into the night with his boss, Amanda, would scarf down every bite. As soon as his plate was licked clean (metaphorically, of course), he would don his coat, nod at me, kiss our children, and leave into the night. I watched him as he drove away. He never looked back once.
I came into this world screaming. I always wanted to be heard. Did I know, back then, how much I would have to do to get even a crumb of attention?
After my husband, the love of my life — Mr. Bagel — left, I would tuck our children into bed, gently laying a blanket on them like a sheet of pasta over a pillow of ricotta cheese. The lasagna would cool off on the stovetop while my husband was letting off steam. I would place the cold lasagna in a Tupperware container, sealing away any hope of the loving, affectionate family I dreamed of since childhood.
Every Sunday evening, I made my beautiful family a scrumptious, rich lasagna. The next day, I would bring the leftover lasagna to my sister Susanna's house. Susanna was always so tiny as a child. I don't mean this as cute, she was frail. Every day she made a sound was a triumph. I, ungainly and desperately loud, was an elephant compared to a gazelle. Our parents would make me blow on her lasagna until it was room temperature, because God forbid Susanna burn her perfect angel's mouth. If the meat sauce dribbled down her chin, I would wipe it away. She was three years older, but I was the one who had to grow up first.
No one craves lasagna. No one asks how the lasagna was made, what oven forged her into the bubbling, warm, delicious creation she is. But doesn't she fill you up? Doesn't she contain multitudes — a perfect blend of meat and cheese, tomato sauce and spices, layers of pasta folding everything together into her loving arms? Lasagna every Sunday night. Does anyone miss her when she's gone, when the casserole dish is scrubbed clean, when the taste in your mouth is one of regret? Does she not love? Does she not deserve love?
Every Sunday evening, I prayed for my sister to die. I was a child, and children are cruel. Adults too can be cruel. Family. Children. Husbands.
I have sacrificed so much to get to where I am. No one I know has any idea what I do for them — what I thanklessly toil through every day of my life. But I don't do it for the recognition, of course I don't. I do this because I love it. I love it. I just have to keep telling myself I love it. Each layer. I love it.
Anyway, here's the lasagna recipe:
Layer meat sauce, cheese, and pasta sheets in a casserole dish
Bake in the oven
Serve to your family. Attempt to enjoy.
Sharon was "born" in 1801. She inspired the Archie Comics, which later inspired the hit TV show Riverdale.
Former Editor-in-Chief. Like an ouroboros, her jokes consume themselves until no one knows whether they were ever funny. But they are.