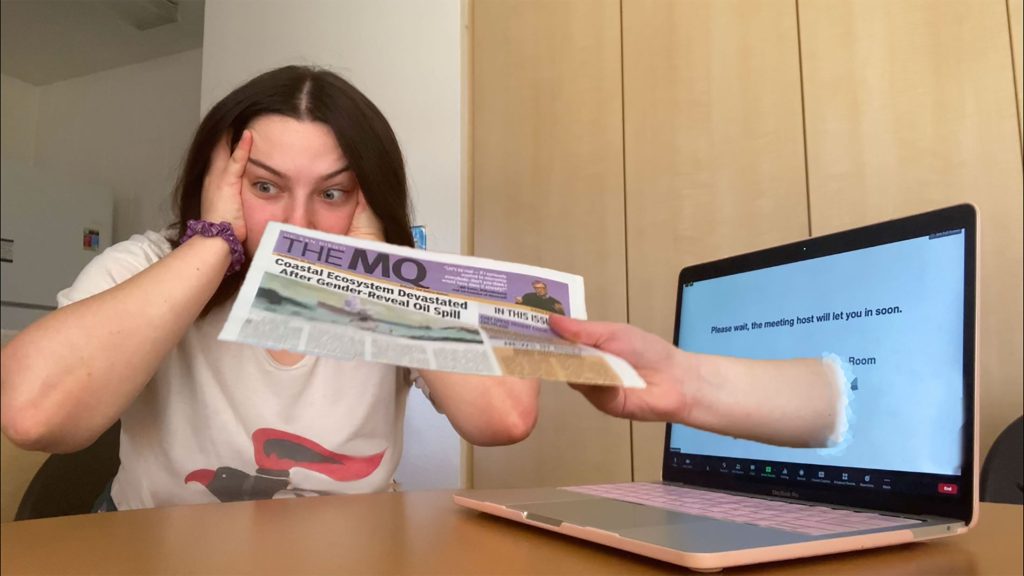 "Zoom fatigue has a new meaning now that I'm actually running away from my screen," claimed one student.
Photo by Sharon Roth
In an attempt to emulate the regular quarter experience as a part of the "Return to Learn" plan, UCSD admin recently announced plans to allow student organizations to promote themselves in Zoom waiting rooms before lectures.
Ordinarily, student organizations advertise their activities on Library Walk in the center of campus. However, due to social distancing protocols and the fact that students had "already been developing routes to avoid Library Walk entirely," UCSD admin is developing a substitute method that would allow students to acquaint themselves with the activities offered by student organizations through remote learning tools. "Waiting rooms are a common feature on Zoom, and while its white blankness often gives off the feeling of hopelessness and existential dread, we decided to make use of that space by allowing the student orgs to advertise themselves there, thus sharing the hopelessness with more people" said the Center for Student Involvement in an announcement.
The current plan laid out by UCSD admin is to add conference call functionality to the waiting room so organizations' representatives can use sound and video features to promote their activities. The feature will have several modifications to standard conference calls: audio and video will always be on, and the student will not be able to leave the waiting room for three minutes after entering.
"We wanted to provide the first-year students with the most representative UC San Diego experience possible by making use of the remote learning tools," said Tim Gardner, author of the Zoom Fair Initiative. "Adding these features increases the degree of immersion and allows the students to experience going to classes the way it was intended: in constant fear of being forced into a conversation."
Student activists and organizations' officers believe that the new method of advertising will increase student involvement and will make it easier for smaller organizations to promote themselves. "Last year our org wasn't able to attract many people due to the sheer amount of booths at Library Walk. We were being overshadowed by bigger organizations," said Lisa Redwood, the president of the Booth-Making Club. "This year, we believe we will be able to get more students involved and have further reach due to the more invasive methods of advertising."
The next step in the Zoom Fair Initiative's promotion of student involvement amidst quarantine measures will be to introduce a series of classes. Among these is the new Library Walk Experience class, which will consist solely of studying the usage and effects of student organization promotion materials. The class will be integrated into the university requirements for all entering first-year and transfer students. In addition, the university is planning to "better the remote learning experience and make it more reflective of the in-person environment by blocking Wi-Fi connectivity and requiring iClickers in Zoom calls," in an effort to create an authentic learning environment.