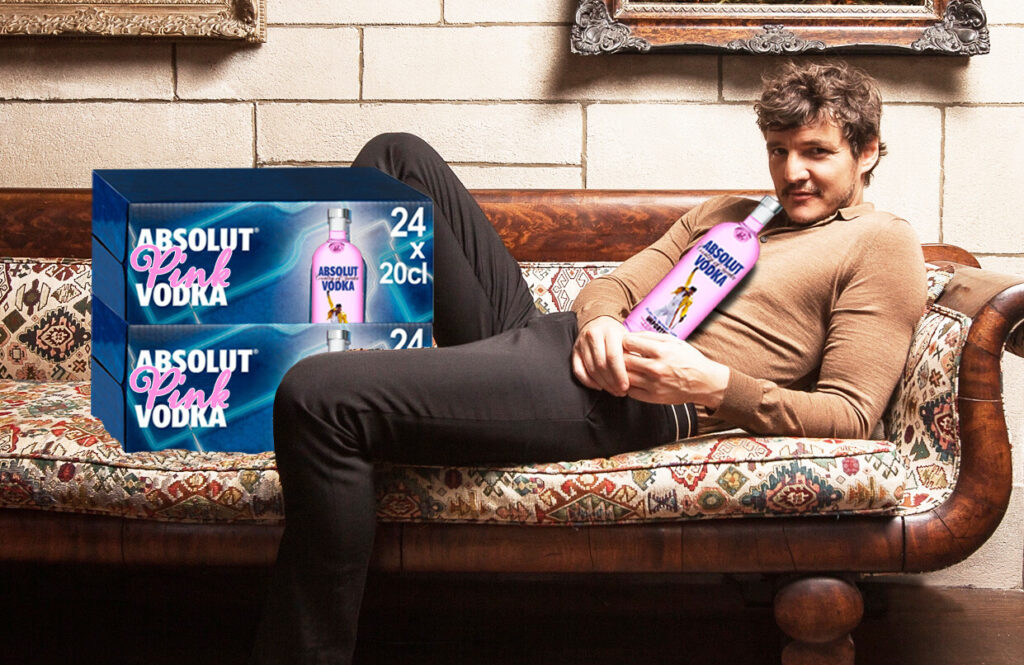 "LGBT stands for Let's Get Buzzed Together," said John Deackon, an Absolut brand representative.
Photo by Amit Roth
This week, Absolut Vodka announced a new Pride month product which will be "hitting the shelves of your local gay bars and clubs starting June 1!" According to the press release, the company will be introducing another limited edition vodka alongside their Rainbow Edition: Absolut Vodka Pink. "Absolut Pink is unlike anything we've ever done before," said Absolut Vodka spokesperson John Deackon. "We here at Absolut admire the unique culture of the LGBTQ+ community and want to honor the trailblazing work of LGBTQ+ activists and artists with something extra special — and shiny. Absolut Pink is the world's first pink-flavored, mercury-infused vodka. Every 750 milliliter bottle will contain one gram of dimethylmercury." Branding images show Absolut Pink in a bright pink bottle emblazoned with Freddie Mercury's image.
Members of the LGBTQ+ community quickly denounced the product, and many have called for a boycott of Absolut Vodka. "Dimethylmercury?! That stuff is severely toxic. In 1997, a researcher died because she spilled a few drops on her gloved hand," tweeted self-proclaimed "queer chemistry nerd" Bryan May just 10 minutes after the brand announcement. "We can't just let them do this. Who is letting them do this? This is the worst Pride publicity stunt since Dr Pepper came out as vers."
LGBTQ+ rights activist and drag artist Roger Tailor, better known by his stage name Rogerina, spoke candidly on social media about the product. "Absolut Vodka has been supporting us since AIDS, and we love that you see us, we're glad you want to market to us, but that's just it, isn't it? We are a demographic for you. Our lives don't matter, it doesn't matter how many of us are dying because of substance abuse. We'll drink ourselves to death and no one will notice, in part because you tried to make it so normal. Then you want to slap a rainbow on a glass bottle and say you did something. Now you're actively trying to kill us? Girl, if we're dead, we can't buy your fucking vodka anymore!"
In response to criticism, Absolut Vodka claimed that the product was never meant to be ingested. "Absolut Pink is a collector's item. We wanted to create something memorable and pay homage to a camp icon — you've got it all wrong. Did you know that sailors used to treat syphilis with urethral mercury injections? Really, Absolut Pink is a message about safe sex. Get tested and be smart out there this Pride month." One UCSD student, who wished to remain anonymous, commented, "If Absolut thinks I'm going to squirt mercury up my dick in the name of brand loyalty, they are sorely mistaken. Almost as sore as those poor sailors … Yowza!"
Kaz Nuckowski is a Copy Editor for the Muir Quarterly. They are usually found in Half Dome laughing and encouraging students to share their wit or giving their own suggestions to make everyone else laugh. Never doubt Kaz and their skills because they will surprise you, especially when the spread has a comic open and they are feeling inspired!