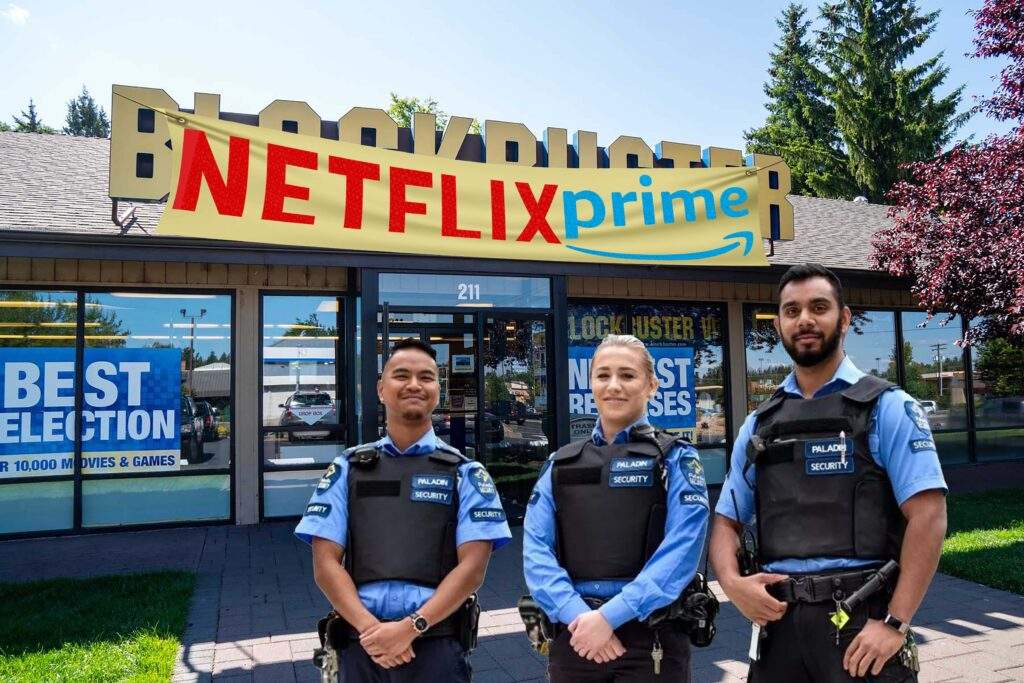 "Why would I want this segmented business model when I can watch entire movies in 328 shorts on TikTok?" asked Lee.
Photo by Julia Wong
Netflix recently announced that the company will be moving away from on-demand streaming and will be dividing their content into dozens of smaller channels instead. Derrick Andrews, CEO of Netflix, announced, "On-demand streaming is a relic from the past. Our new proprietary algorithm can choose which channel you're in the mood for at the time. After all, who knows you better than an AI who's been studying you for years?" Andrews also emphasized that the update will come with a new free option that allows users to watch at no cost as long as they wear an ankle monitor that will continuously send their precise location, health data, and dreams to Netflix HQ in Los Gatos, CA. When asked about whether the company would be selling user data, Andrews "pinky promised" that the information would not leave their secure servers.
Netflix plans to appeal to a broad audience by offering a wide variety of channels, such as a news channel, a reality TV network, and a channel that only plays TV shows about cons and failed startups, but many are still unhappy. "The only thing I watch on TV is sports," said UCSD student Madison Lee. "But since ESPN already broadcasts all sports, the only things Netflix has for me are amateur ultimate Frisbee and Quidditch."
Despite the negative reception, some are welcoming the transition because of the new Netflix Originals being released to keep up with other cable networks. Diaphragm, which has been trending on Twitter, is the company's new singing and medical competition show where surgery residents will have to perform songs and surgery at the same time on real patients. Contestants will have the choice to be coached by Azaelia Banks, Dr. Phil, or the actor who played McDreamy on Grey's Anatomy. Initially, few people wanted to go on the show as patients. After it was announced that medical bills would be covered for participants in the U.S., all spots filled up instantly. There is currently a waitlist.
Netflix also announced that they will be launching a program called Netflix Prime, a partnership with Amazon where users can receive physical copies of content from both Netflix and Amazon Video sent directly to their doorsteps in two days or less. Jeff Bezos said, "For so long, Amazon has been an innovator in the field of worker exploitation, but the one area we haven't been able to dominate in is user dissatisfaction. After Instagram's latest update, we thought we'd never be able to compete … until today!"
At the end of the press conference, Andrews hinted at another collaboration between the two companies to open more locations of Amazon's cashierless stores in major cities. Customers will be able to buy physical copies of movies, but will have to return them after a few days; stores will also be selling Amazon Basics DVD players. "Jeff and I agree that using DVDs again makes absolutely no sense, but neither does the current vinyl craze, so we figured we'd cash in. We've also been told that people have no space to store stacks of DVD boxes in their $4000-a-month New York City shoebox apartments, so to make things easier users must return discs back to the store!" Andrews echoed Bezos' earlier sentiment in later comments. "We're excited to join together with Amazon and transform our platform into the exact opposite of what our users want, all while facing zero consequences!" After these announcements, stock prices of both Netflix and Amazon shot up by 40%.