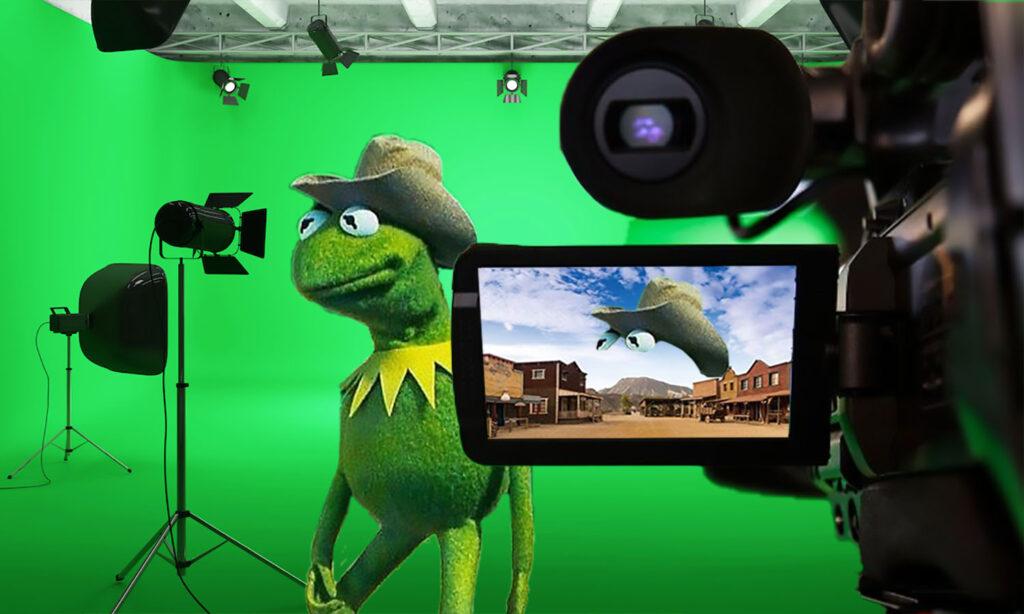 "I don't really know what I want the plot to be yet," said Jamesin, "but I know that Kermit's gonna sing."
Photo by Sharon Roth
Last week, news broke by tweet from returning director Bob Jamesin about the Walt Disney Company's intentions of producing another Muppet movie. Jamesin tweeted, "Nothing's confirmed, but I might be 'pulling some strings' in @hensoncompany. Stay tuned." The replies have been buzzing with surprise and speculation, though Jamesin confirmed that he has yet to make a "kermitment" to any one idea.
Jamesin broke down his directorial thoughts on the upcoming film in a later panel. "We're not sure yet, but it's probably going to be a beloved story reimagined with the Muppet gang. Audiences loved The Muppet Christmas Carol and Muppet Treasure Island. Either that," Jamesin continued, "or the Muppets will be in the human world and need to bring the gang back together or something … that's kind of our default." When pressed with more questions on that key creative decision, Jamesin began listing works from which the movie might pull inspiration, all of which were public domain.
However, there are those less enthused about the prospect of another Muppet movie. Live on Instagram, Steve Whitmire, longstanding voice of Kermit the Frog, revealed his thoughts on being brought back for another film appearance: "Now, Kermit better not do another cross-country road trip! Convincing each Muppet to come along with a song and dance — it's been done!" Fans were quick to agree with Whitmire, remarking how every film's finale seems cheap and not at all heart-felt.
Whitmire's comments fueled the fire around the upcoming film, leading fans to create a forum where they could share their grievances. Self-proclaimed "Muppetophile" Mario Nett voiced his frustrations. "I've been there since 1976. Nine years old, in front of the family TV on Sunday nights. I hate to be an old man in a theater box, but don't they know what made the Muppets so good in the first place? Sketch comedy, creativity, everything that the movies never had! If a teaser comes out and they have some derivative storyline, consider my continued viewership gone-zo."
Yesterday, two teasers were released on Jamesin's Twitter. The first attempted to be vague, but clearly showed Miss Piggy falling down a rabbit hole into Wonderland, leaving fans anticipating an Alice in Wonderland remake. The second teaser, however, had Miss Piggy getting the gang back together to put on a show that would impress a media corporation enough to sponsor them. Fans are split over which type of Muppet movie Disney could be producing, but based on the film's tagline, "Everything's better together," fans suspect Jamesin may be split, too. Despite the discrepancies between the trailers, fans were relieved to know that Tom Holland has been cast as Token Human Character.