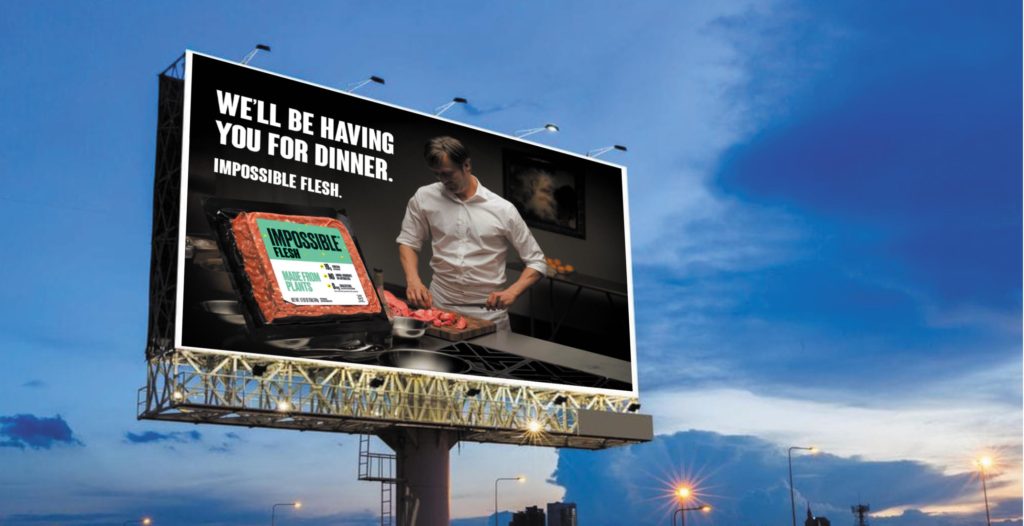 "Impossible Flesh is great, but I kind of miss putting a real dude's meat in my mouth," remarked one customer.
Photo by Jack Yang
Following their successful reproductions of ground beef and burger patties, Impossible Foods is launching their first attempt at a plant-based human meat. After high demand from bloodthirsty vegetarians and cannibals alike, Impossible Flesh will now be available at retailers nationwide.
According to Patrick Brown, the CEO and founder of Impossible Foods, "this vegan analog for human flesh is more environmentally friendly and cuts down on the harmful greenhouse gas emissions released by traditional cultivation of human meat." Brown's announcement follows the release of a recent study conducted by the United Nations, which estimates that "50-65% of all methane emissions are related to human activity, and that eliminating our consumption of human meat would use 96% less land and 87% less water."
"Humans are probably the most destructive and most invasive species on Earth," says Brown. "Our demand for humans requires huge amounts of crops and water, which is just not sustainable for our growing population."
Brown explains that his company's mock corpse product is also better for your health. "When you compare our product to the average unsuspecting American body, you'll find that our meat has more protein, vitamins, calcium, fiber, and less fat, cholesterol, and hormones."
Some lucky influencers in the Los Angeles area were able to get their taste buds on the Impossible Flesh with the condition that they posted it on their social media. Ariana Grande, a prominent vegan activist since 2013, posted a picture of herself with the product on her Instagram with the hashtags #SaveThe- Humans and #DontEatHumans. Educational YouTuber Mark Rober posted a video with Irish economist and philanthropist Jonathan Swift trying an Impossible Flesh burger. "It's not as tender as baby meat, " said Swift, "but it's still bloody delicious."
Impossible Foods has a team of scientists that conduct experiments to replicate the taste, and work tirelessly to do so. "You must understand that simplicity is sometimes the easiest way to go about things, " says Dr. Hannibal Lecter, lead food scientist at Impossible Foods. "And for our Impossible Flesh, it's all about the genetically engineered fava bean, the bean which has enough iron to give anything a bloody taste. Of course, it's not as fun as murdering people, but if it's the planet we care about, we have to put that first."
Other companies have stated they will also get in on the trend. Beyond Meat, Soylent Corp., Tyson, and Gardein have all mentioned plans to come up with their own versions of the humanless meat. A Tyson spokesperson says they plan to start producing humanless, dinosaur-shaped nuggets while Gardein representatives have mentioned plant-based Albert Fish Nuggets. Both companies hope to have their foods on school lunch menus beginning this fall for "Fleshless Fridays."
As more stores and restaurants start supplying Impossible Flesh, consider picking up a package of it for your next Donner "Reenactment" Party, National Jeffery Dahmer Day celebration, or even for your totally not creepy at all Sunday tradition of drinking the body and blood of Christ to live a more sustainable, savory, and safe lifestyle.