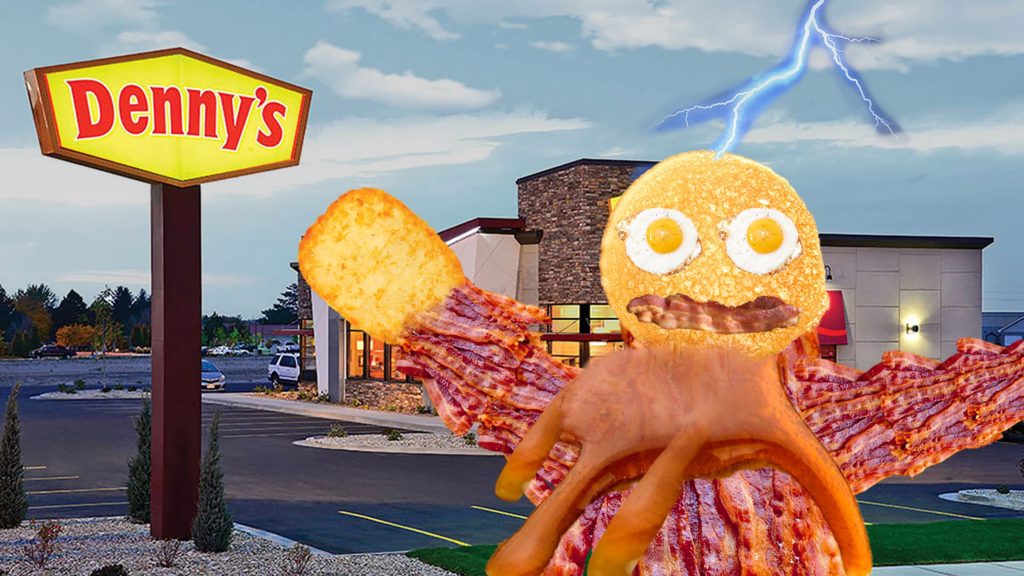 The ruling has redefined what it means to be human, causing many to have "eggsistential crises."
Photo by Sharon Roth
The landmark Supreme Court ruling 'Denny's v. Thomas' granted Denny's, an American diner chain, human rights.
Following Denny's controversial Twitter post calling Wendy's mascot "flatter than a pancake," Wendy's retaliated and sued Denny's for defamation. A months-long courtroom battle ensued, ending with the Court's 6-3 vote in favor of Denny's. The Supreme Court decided that, since Denny's online persona had taken on so many human traits, the concept of the chain restaurant Denny's can be considered a person by law, with all the human rights that accompany it. In their report, the justices in favor of the decision argued that Denny's established its personhood via their extensive, human-like presence on social media. It appears that after 'Denny's v. Thomas' verdict, life is sweet as syrup for Denny's executives.
Issues then arose after Denny's was called in for jury duty. The chain initially argued that, since they were open 24-hours at select locations, they were unable to serve. However, the case proceeded onward. After much debate about who would attend, the chain opted in via live-tweet. Their first post after being selected for the jury, which was shared over twenty thousand times, was an angsty "Wait 'til corporate hears about this," with their human persona Bitmoji rolling its eyes. Several hours later lawyers called in a key witness, prompting Denny's to tweet: "Ooh this witness popped off, that testimony was eggcellent." Twitter users praised Denny's for holding the justice system accountable and "normalizing jury duty." Dissenters later clarified that court records were public and jury duty was already a normal part of life for millions of Americans.
Denny's inspired millions when they added an "I voted" sticker to their Twitter header. However, this raised questions about how exactly Denny's was able to vote. These inquiries were addressed when Denny's posted a selfie of their new spokesperson, Eggs N. Bacon, at a polling station. Bacon, a man-shaped mound of breakfast foods, held up a ballot in his hash-brown hands. It is unknown which appendage was used to take the selfie.
A month has passed since the Supreme Court ruling. The diner chain, keeping busy with its duties as a citizen, has already made an impact on the internet and on America's democracy. While corporations have slowly chipped at regulations about lobbyist spending and tax cuts, this case was a breakthrough in securing human rights for brands. Whether or not individuals agree with the verdict, they can go to their local diner for a mouth-watering meal of pancakes, eggs, and bacon. The justice system can be unfair, but this ruling was a "Grand Slam."
Sharon was "born" in 1801. She inspired the Archie Comics, which later inspired the hit TV show Riverdale.