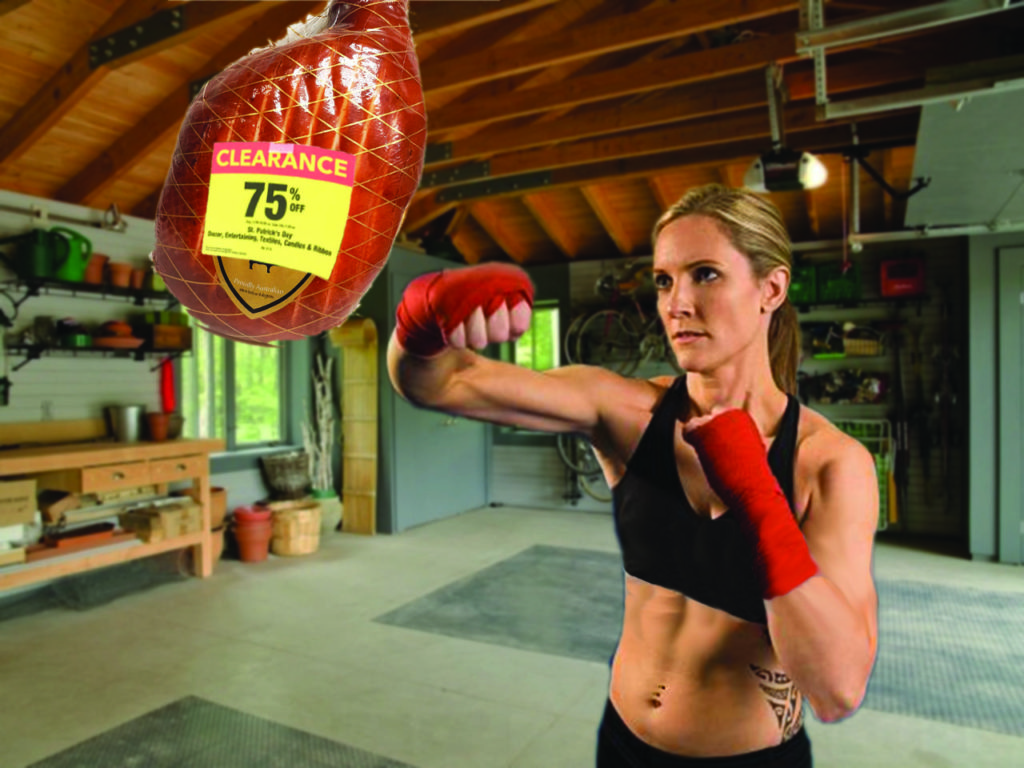 After preparing for Black Friday, Richards decided to enroll in another strength training program for Boxing Day.
Photo by Jack Yang
Pamela Richards, mother of four and self-proclaimed "super shopper," was perturbed in response to the hike in sales at her local Target. In what she proclaimed as going against certain parts of the Geneva Convention, chain stores from all around America had popular products like "Hearth and Heart 100% Recyclable Silverware" and "Dyson's For Her Vacuum: Slim Fit Edition" slowly raise in price. This, Richards explained, is to make it so the massive clearance from Black Friday Sales is considered greater. Calling this an "outrage," and "morally incorrect," Richards vowed revenge, and did so by buying even more from the stores that would "unlawfully milk" the monthly allowance given to her by her husband.
"I would even go as far to say this type of scheme is un-American," said Richards. "Doesn't it feel like Communism? No one's happy with this — not the workers or the customers. The only people getting anything out of this already have so much money. A soulless corporate drone who only wants to swindle as much as they can out of hard working American people. It's just not right."
Fellow "Maxxinista Mother" Sharon Wallace also reportedly professed disgust with the "inhumane" practices stores have implemented, and decided to start her Black Friday training regimen two weeks earlier than normal. "It's usually just a week and a half of intensive cardio and an all-granola diet, but after the events of last year, when I lost a chunk of my hair and the 'Buy 3 Get 6 Free: A Holiday Gift You Can Enjoy By the Sea' lotion pack from Bath and Body Works, I just knew I had to be smarter. Faster. Deadlier," Wallace said.
When asked about what she will be doing with the purchases obtained from Black Friday, Wallace explained, "Well, some will be used as stocking stuffers, some will go to my family for Christmas, but mainly my best purchases will be framed and hung on my trophy case, along with broken earrings and bloody tufts of hair that I keep as spoils of war. Once, I even got a fake nail from a worker who was too slow opening the doors. The mindset I go into, the primal rage I have — these are the only things I have that keep me sane. I need this to ascend into my truest form." The training, she claimed, also helped with her hot yoga class. She added, smiling, "I have trained my body to almost physical perfection. I don't even remember what it's like to feel human anymore."
Editor-in-Chief. Fourth Year Double Majoring in English/Writing and Literature, minoring in Linguistics. Like an ouroboros, her jokes consume themselves until no one knows whether they were ever funny. But they are.