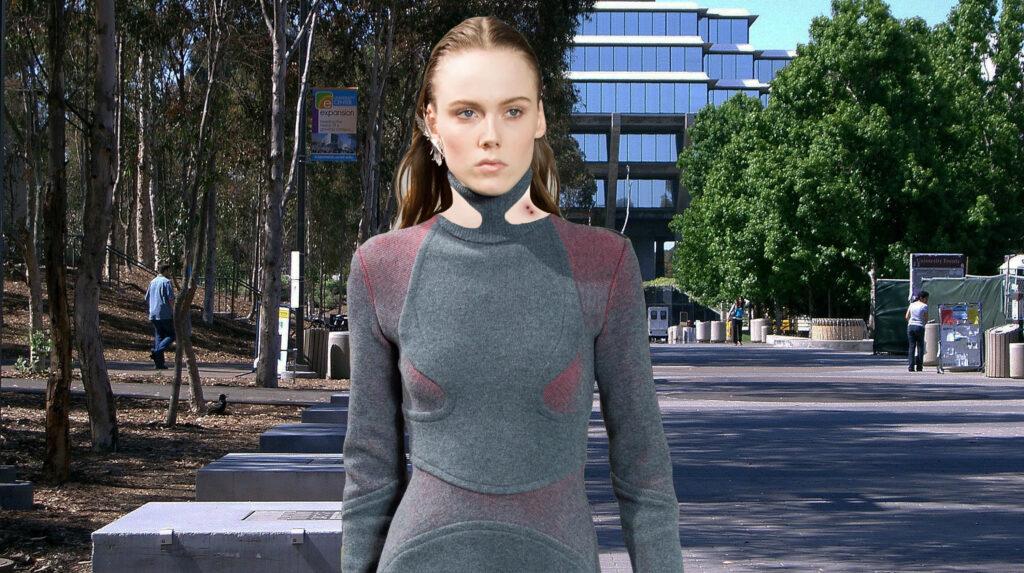 "I want you to grind really hard," said Jerome Powell, chair of the Federal Reserve.
Photo by Romella Sagatelian
During UC San Diego's first week of instruction, many different student orgs tabled along Library Walk. One such club, the Vampire Appreciation Club, made headlines after attempting to institute a controversial dress code on campus. UC San Diego, like most universities, has a "very lenient" dress code, making this request a surprising one. Among the club's demands was the banning of turtlenecks and scarves.
"We just feel that a lot of students are hindering their learning experience," said Vampire Appreciation Club president Ivan Urblud. "San Diego weather can get pretty warm, so we wouldn't want the students to overheat." Another member, Edward Colson, chimed in, saying, "Students are too conservative these days. Back in the 2000s, they would all wear low rise jeans and tank tops. Not like I was a student then, of course. I'm only 20."
However, necks seem to be the only thing these students want uncovered. Their dress code proposal also includes mandatory long sleeves and pants, as well as wide brim hats. "If all students were required to wear clothes that covered their skin, it would make those of us who cannot be exposed to the sun because we're … uh … pale … feel less like outsiders," Urblud continued. "Students should even bring umbrellas. That San Diego sun is no joke."
These same students were found tabling last week in order to promote their "Blood Donation Event." They invited all students, no matter their blood type, to participate in the event. The only requirement to donate was to avoid garlic beforehand, as excessive garlic consumption can render blood donations incompatible with the "great many" people with garlic allergies. In fact, having an allergic reaction to garlic is reportedly "the number one" adverse response amongst blood recipients.
Next week, the Vampire Appreciation Club will host another event, this time a dinner to promote their club. Edward Colson stated, "It doesn't matter if you are in the club or not. This dinner is open to everyone. We would love to have you all."
When asked for his opinion on the matter, Chancellor Khosla stated, "I don't know. Please leave me alone. It's 2 a.m. How did you even get in here?"
One student, on condition of anonymity, gave their opinion on this proposal. They mentioned that they had walked by one of the club meetings, heard screaming, and started running. "Either they were having a lot of fun or someone was getting straight up murdered. If they're party people, it makes sense that they would want a change in dress code. Maybe they're just fashionable."
Other students were asked about their thoughts on this proposal, and one Joshua Black answered, "The vampire club? Dude, those guys suck."