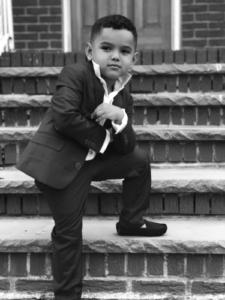 Two months ago, I surprised my classmates by paying off their school lunch debts, a total of over eight thousand dollars — my entire five-year-old life's savings. After realizing how much my less-industrious peers struggled to pay for their own meals, I knew I alone could ease the school's financial burden. After applying to hundreds of entry-level positions, and being rejected by most for lack of experience, I accepted offers for two of my dream jobs: McDonald's fry cook and Amazon delivery driver.
My teacher called it a noble gesture, but I say it was just the right thing to do. My parents were just as proud, especially my father, Joakim Tonne, who taught me everything I know about the grind. I wish more five-year-olds could see the value of financial independence. Kids these days are so incompetent and whiny. So, it was touching to see that I inspired some of my lazy-ass classmates to take jobs of their own, working for Wal-Mart as forklift operators and for Cutco as door-to-door knife salespeople.
Outside of class, I continue to work 50 hours per week to fund my own lunches and those of my classmates, but that's not all it's about for me. I really feel like delivering packages is making a difference in the world, and I have lofty ambitions of becoming a middlemanager someday.