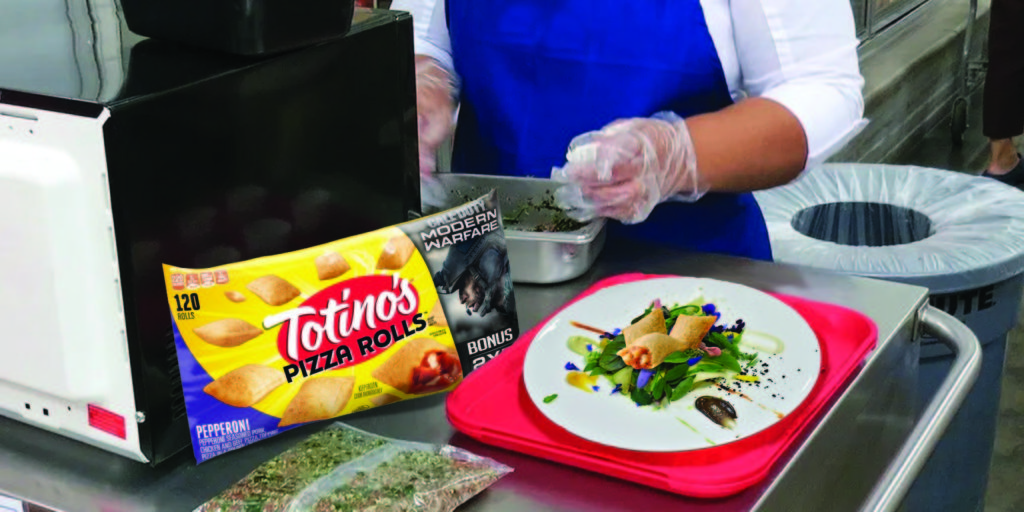 Critics' only complaint was that they could only take one sample at a time.
Photo by Jack Yang
Longtime employee of Claremont's Costco Wholesale, Hank McKindle, has been nominated for a Michelin star after garnering a significant fanbase for his samples that go beyond the normal scope of traditional Costco cuisine. The 28 year-old Costco worker and self-described "Bite-Size Beethoven" has served numerous fan favorites including pigs in a prayer quilt, fourth-dimensional cheese cubes, and the MacBook and cheese bites.
These dishes have not gone unnoticed, as patrons are lining up daily at McKindle's station located between the cold cuts and the eight-foot inflatable pool alligator. "I love Hank!" remarked Tim Snozzlebeard, a regular at Costco Wholesale. "That fancy man gives my tummy a real tantalizing culinary experience! I mean who else would dare to put not one, but two types of ranch on a carrot?"
Although Costco members remain impressed, McKindle insists that he did not become a sample specialist overnight. "He spent the last five years perfecting his craft," remarked Linda Adnil, the store manager who also happens to be McKindle's aunt. "I gave him the job after my sister told me he failed out of air-traffic control school — at first I thought he was just avoiding work since he would spend hours in the walk-in produce fridge. Turns out it was just part of his training!" McKindle reportedly has no formal culinary schooling, saying "If you want to prepare food you have to first understand what it's like to be food. So yeah, I spent my first couple years here just hanging out with the food, climbing up the shelves, and covering myself in raw pieces of chicken breast."
Despite McKindle's unorthodox methods, he has continuously received praise, both commercially and critically. McKindle and his samples will soon be reviewed by the Michelin Guide which may earn him a Michelin Star, one of the highest honors in the world of culinary arts. McKindle mentioned his plan "to do something totally unheard of in the world of sampling" when asked about potentially receiving this distinction. "I want to do something the Michelin guide has never seen: samples, but instead of a small measly portion, I give them food on a circular 10-inch dish."
Even if McKindle fails to earn the Michelin Star, Adnil affirms that he will keep his position, as she reports "a 57% increase in patrons doing that thing where they go around a second time for a sample, but pretend it's their first time and say something like 'oh this looks good,' or 'hey, I'll try that.'" Results on whether McKindle earned an imaginary star from the tire company remain inconclusive at the time of reporting.
Flattened in a distro cart accident, the MQ replaced his bones with leftover printer ink. With his increased lank, Matt has become a pivotal writer for the MQ through his fluidity. Whether demonstrated through his mastery of satire or being used as a keycard when we lock ourselves out of the office, Matt is a key asset to the writing team.