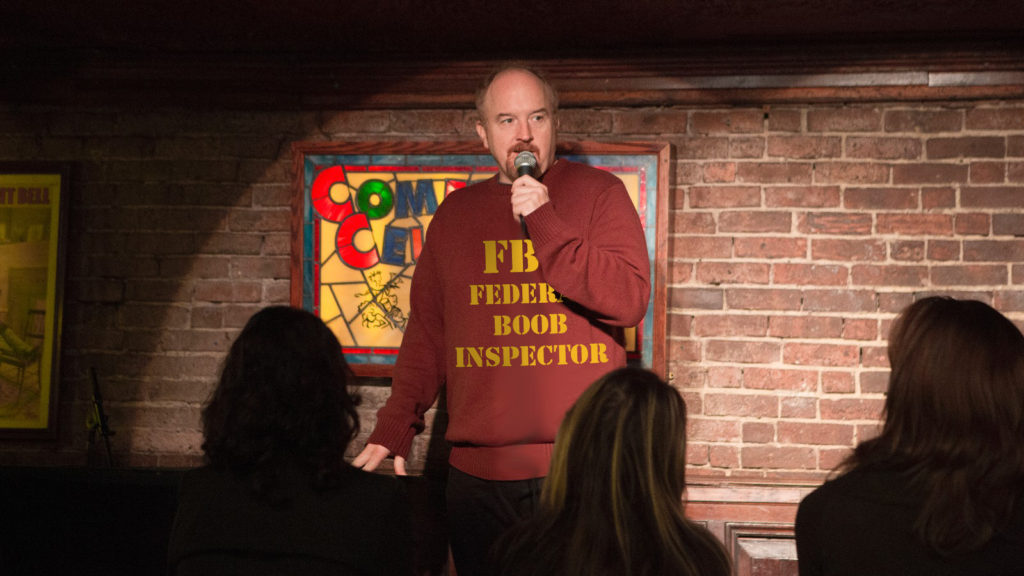 In the aftermath of a recent publicity scandal, comic Louis C.K. has decided to premiere a new standup act in an attempt to curry favor with the public. His subject matter of choice: women.

"I feel like women are a really untapped market in comedy," explained C.K. "Everyone's been making the same jokes recently. I've already run the gambit with my other acts; anyone can make fun of themselves. But women are a new topic for me — I'd like to think I've been very respectful towards women in the past."

Previously known for his more relatable and self-deprecating humor, C.K.'s reputation was tarnished by a major sexual assault scandal in 2017. Until late in 2018, C.K. had taken a break from comedy after promising to change his behavior.

"I'd just like to mention now that I am sincerely sorry for my previous behavior. I understand what people's anger was about, and I now know that it's my time to step back and listen. And I intend to do this listening by creating a revolutionary standup act, and taking it across the country."

C.K.'s decision to return to comedy has been a polarizing choice; critics have widely been calling the decision unwise, while some fans have been more supportive.

"I think he's a comedic genius," said one fan. "Louis' ability to make fun of everyone equally is what really drew me to him. I mean, all you see anymore are 'comedians' insulting your everyday nice guy like me. So I think it's great that Louis is making fun of women now, 'cause they deserve it. Us white guys have it hard."

"I know that I've messed up in the past, but I really feel like this is the act that's gonna propel me back into the spotlight for a positive reason," C.K. said. "This is my opportunity to show everyone that I'm a changed man. And hey, they're just jokes, right? When has telling jokes ever gotten anyone in hot water?"

C.K. has recently been under media fire after an unreleased video of his new standup act was published. The act's content included controversial comments about school shooting survivors, non-binary individuals, and Asian men among many other politically incorrect subjects. Many on social media were immediate in vilifying C.K., deeming him racist, transphobic, and generally problematic.

"I mean, I really didn't think people would be so offended, but hey, that's America for you. It's not even a big deal when you really think about it. If you can't take a joke, that's not my problem. Especially race jokes — you know I grew up in Mexico, right? I'm pretty sure that makes it okay."

C.K. debuted his latest special last weekend in Chicago to a modest crowd. However, he later cancelled the rest of his tour due to "a lack of good venue options, weak ticket sales, and the concept of women."