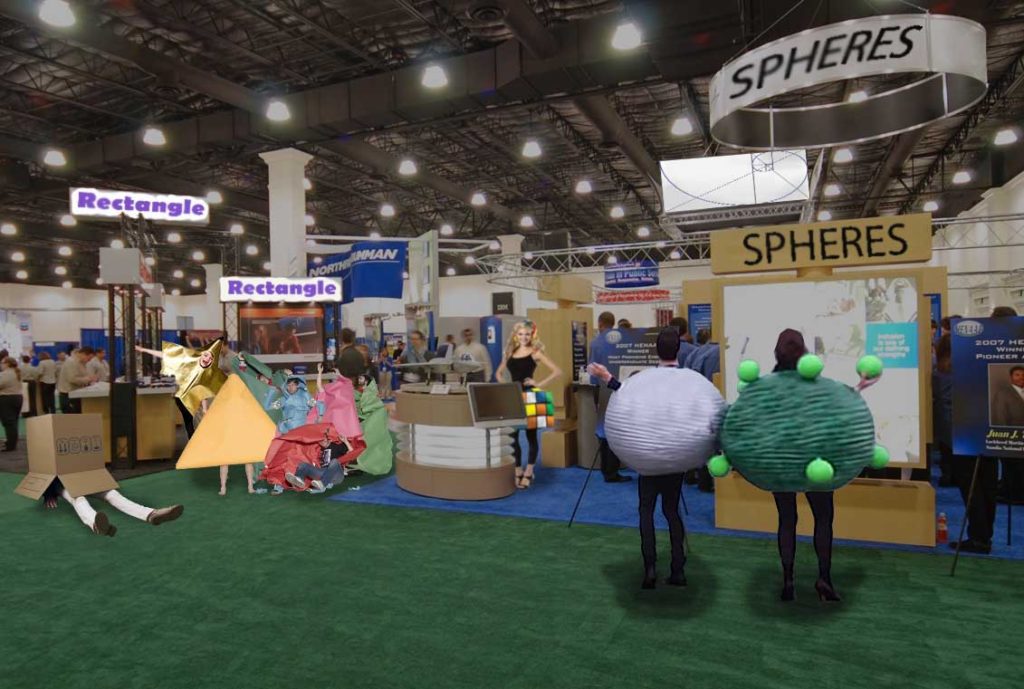 The 2017 Convention of Geometry Enthusiasts will have its main festivities hosted by Area Man, a popular children's educator who specializes in teaching how to define the space occupied by a two-dimensional shape. Conventional officials say that Area Man's combination of charisma, passion, and compassion is sure to add to the convention exponentially.

Area Man first derived prominence for his work in Education Extreme, a tutoring organization geared towards at-risk youth. "My work with EE really squared me up for this work," the newly-appointed Master of Ceremonies once said in a widely publicized 2009 interview at his flat.

From these humble beginnings, Area Man gained national fame when he was picked up for a PBS television show called "Area Man's Area". When asked about his influences, he said that he wanted to capture the feel of his favorite book series as a child, "The Twelve Volumes of the Adventures of Volume Man."

"Volume Man was proof that there was a capacity for adventure and teaching all at the same time," Area Man said. "I want to be able to pop out at these kids the way those books did for me." It has been reported that since his show started airing, elementary school geometric literacy rates have increased by 27.18 percent.

"My parents, Length Man and Width Man, would be so proud to know about this opportunity," Area Man said in a press conference regarding the upcoming festivities. "I'd also like to thank my circle of friends, Pi Man and the Radius sisters. Without them, I wouldn't be who I am today."

Area Man's reception has not been one-sided. "Area man is full of it," tweeted long-time rival Perimeter Man, "But what do you expect from someone who believes in 'square inches?'" The same tweet was met with an array of replies from Area Man's fans, full of disapproval and expletives in reaction to the improper treatment of their idol.

"F*** you, p* *u ****r man. You always try and find sum[sic] way to get around the issue," says one. "Surprised not to be seeing this come from Circumference Man," says another, referring to a notorious troll popularly theorized to be Perimeter Man.

Polygon Magazine also raised critical points, arguing that the festival puts far too much focus in measurements and doesn't do nearly enough to let actual shapes take the center stage. This, in their view, misses the point of coordinating the convention.

The most polarizing opposition came from last year's Master of Ceremonies, Local Man, who offered the following criticism: "[Area Man] is two-dimensional. From what I've seen of him, it won't shape up to be a great convention."

While some charge that Local's stance is rooted in jealousy, he insists the event is on a downward slope. He says a variety of changes over time have caused him to decide not to attend this year, and instead watch it from his home television.

"This M.C. thing is just one of a manifold reasons I'll be seeing the action at a distance," he insists.

On the surface, Area Man refuses to let the criticism negatively affect him. "There are always going to be a few squares," he writes on his Facebook fan page. "But at the end of the day, geometry is an integral intersection of all of our lives. We can't let our differences divide us; geometry is something we ought to celebrate as a whole."
Written by: Amin Fozi