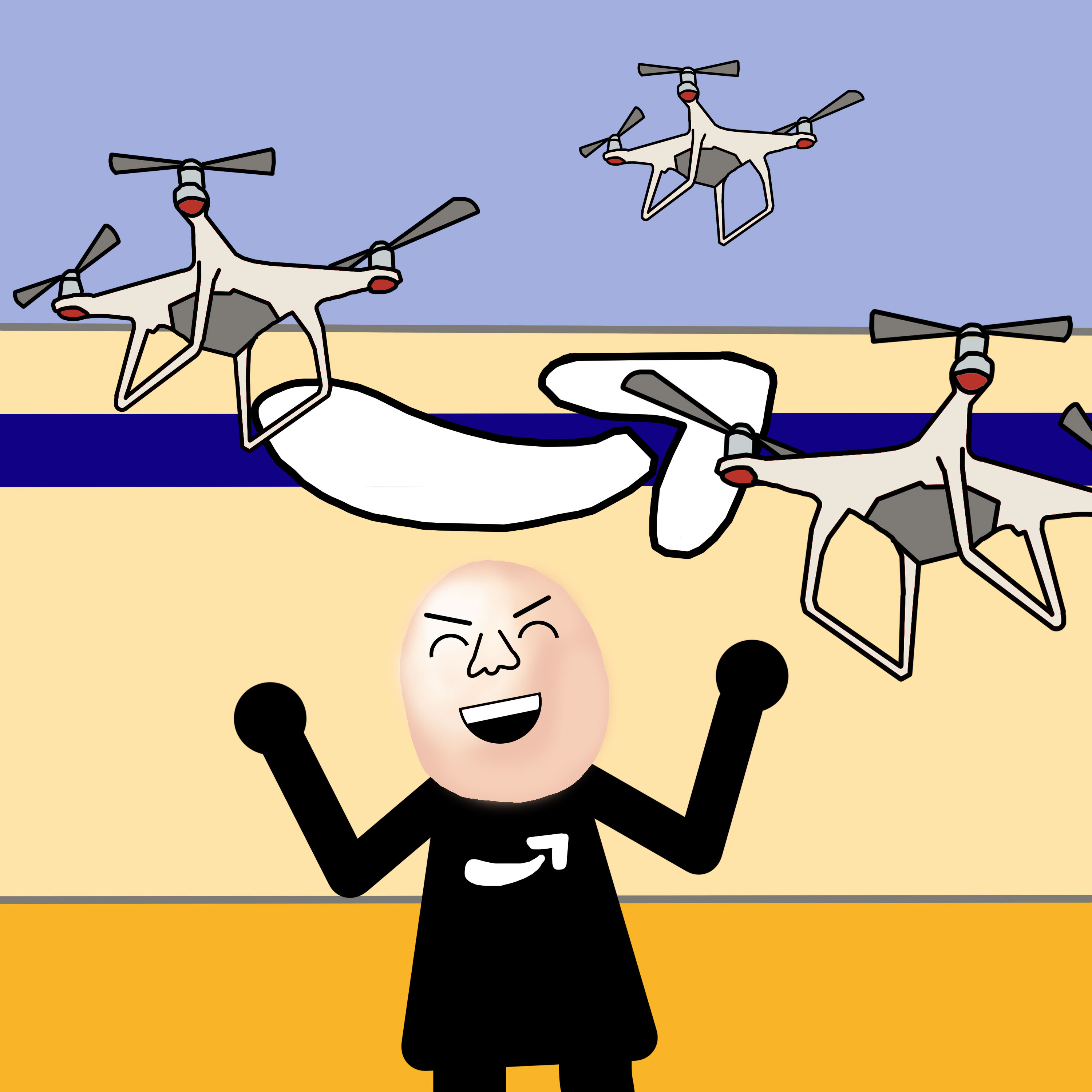 Photo by Sharon Roth
Play with Mario and all your friends on Wii Fresh! The new, exciting interactive grocery simulation game developed in collaboration with Amazon opens up so many new possibilities. You can play with up to three friends, all while buying groceries at slightly-higher-than-reasonable prices!
If you've liked previous games for the Wii, you'll love all that Wii Fresh has to offer. You can sharpen your cooking skills in "Soup or Smash Bros," where players need to make soups and smashburgers for hungry customers, all of which are beloved characters from the Mario Cinematic Universe (MCU). While you cook up tasty treats for all your plumber pals, you can also learn about dental health! Tom Nook, the resident Wii Fresh dentist, recommends players practice good hygiene after eating sweets by "animal flossing" once a day. Since the game takes place on the mystical Amazon Rainforest Tropical Island, you can see your Miis wandering around in the background while you play. If you pay attention, you can even spot a Mii version of Jeff Bezos instructing the other Miis not to unionize!
You can even create custom Miis using the revolutionary Wii Fresh Camera system. This innovative feature uses artificial intelligence and machine learning to scan each user's face and create an avatar, which most certainly does not only work on people with caucasian features. We can't wait for you to create "a Mii that looks just like Me!" (Note: We are legally obligated to inform you that Amazon may or may not add these faces to their secret surveillance database.)
The game features next-generation graphics and more fluid control input compared to previous games for Wii, but the most exciting feature is the "augmented reality grocery shopping." Whenever you make a purchase in Wii Fresh's in-game Amazon Fresh service, you'll also have the same item delivered to your house in real life. You'll never need to go to a grocery store again! Beta testers agree that seeing real human cashiers at grocery stores worsens their shopping experience by 40%, as it's much easier to buy smoked gouda and artisanal everything-but-the-bagel pickles from a cartoon Princess Peach in a cute apron! Who needs those pesky essential workers?
Before every minigame, you can purchase powerups to help you reach your new high score. In addition to granting you special abilities in the game, Amazon will deliver their custom, limited-edition Upgrade! equivalents straight to your doorstep. We recommend trying out Kirby's Kosher Kiwis ($12), Zelda's Zucchini Noodles ($20), and Princess (Dehydrated) Peaches ($800). Power-up deliveries can be automated, but players can also opt to navigate the Wii Fresh delivery drones themselves. If you choose to operate your own drone and don't hit a single bird, your character will get double XP the next time you play "Luigi's Mad Dash Across Italy!"
For a limited time, try out Mario's Magic Mushrooms, a cool, rare fungi grown from the combination of sweat, tears, and pure bliss collected from employees working in Dutch Amazon warehouses. The mushrooms will only be available in select locations, so order now to be one of the lucky few who gets to eat Mario's Magic Mushrooms before Taking a Trip with Toad in the minigame "Island Explorer."
Wii Fresh comes out on the Nintendo Switch and the Amazon Fire tablet. It will be available as soon as our lobbyists succeed in instituting legal protections at the federal level. Join us in starting the new era of grocery stores.
Sharon was "born" in 1801. She inspired the Archie Comics, which later inspired the hit TV show Riverdale.