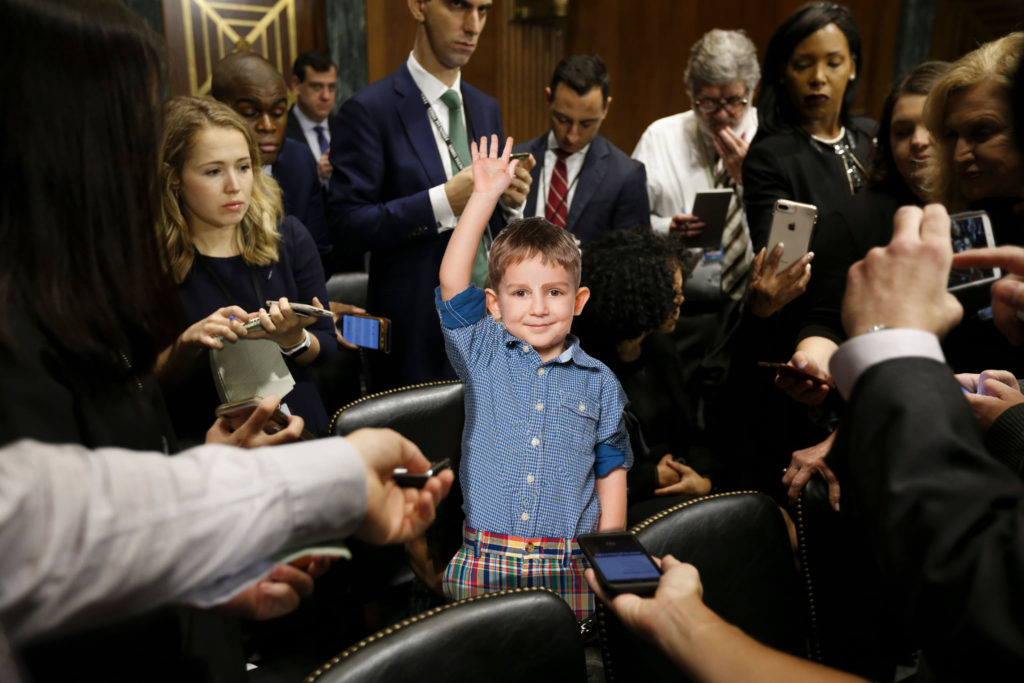 "It won't be long now until Jeffrey is fully grown," said one family member.
Photo by Jay Noonan
Area child Jeffrey Chao has just turned five years old. Chao hails from a suburban neighborhood in Clairemont Mesa, California. In the past few weeks, news of his turning five has gone viral in the community, reaching the Chao's neighbors, the Stewarts, his preschool teacher, and both the USPS and the FedEx mailmen.
When questioned on his motivations for turning five, Chao cited his sister Jessica, age seven, announcing that he, "wanted to catch up to her." Jeffrey also mentioned that he wanted more toys, and that, "big kids get more toys." A recent study from the University of Washington contradicts this claim, suggesting that people tend to receive fewer toys the older they get.
Chao's neighbor, Max Stewart, age 54, revealed that he first learned of Chao's new age last Thursday. "I was just pulling into my driveway after coming home from work, when Jeffrey ran up to me and told me that he was five now." Katie, Stewart's wife, corroborated the story, but added that she had her doubts. "I haven't received an invitation to Jeffrey's birthday party yet. I'll acknowledge that the little brat turned five when I get my invite."
Many others doubt the validity of Jeffrey's claims. Jeffery's aunt Patricia Chao, said, "He was so small the last time I saw him; there's no way he can be five already!" Many of his other relatives who reportedly gathered to debate the matter nodded in agreement. Despite these skeptics, the news has been widely accepted amongst the general public, albeit with some indifference. Lucas Ellis, the Chaos' regular mailman with USPS, only shrugged when questioned on the matter. "I guess there have been a lot of birthday cards delivered to their address recently." Chao's father, Jeremy, when asked for his thoughts, paused for a second to think and mused, "Huh, I guess he is now."
Despite the general consensus, definitive proof that Chao is in fact five years old has yet to be found. While scientific evidence supports that Chao is somewhere between the ages of four and seven, given his height, Chao himself has been unable to procure any evidence verifying his exact age. When asked for the full details of his last medical checkup, he only commented: "I hate going to the doctor."
Some activists have gone further to uncover the truth behind Chao's age, demanding a copy of his birth certificate. Maria Reyes, an employee of the San Diego County clerk's office, was unwilling to release documents pertaining to the birth of Chao. "We can't just give any random person someone else's birth certificate," she explained to the protesters who had gathered around the building. A Freedom of Information Act request has already been filed to legally obtain the document.
Jeffrey Chao reportedly declined to comment further on his age, only indicating that he was "this many," and holding up five fingers.