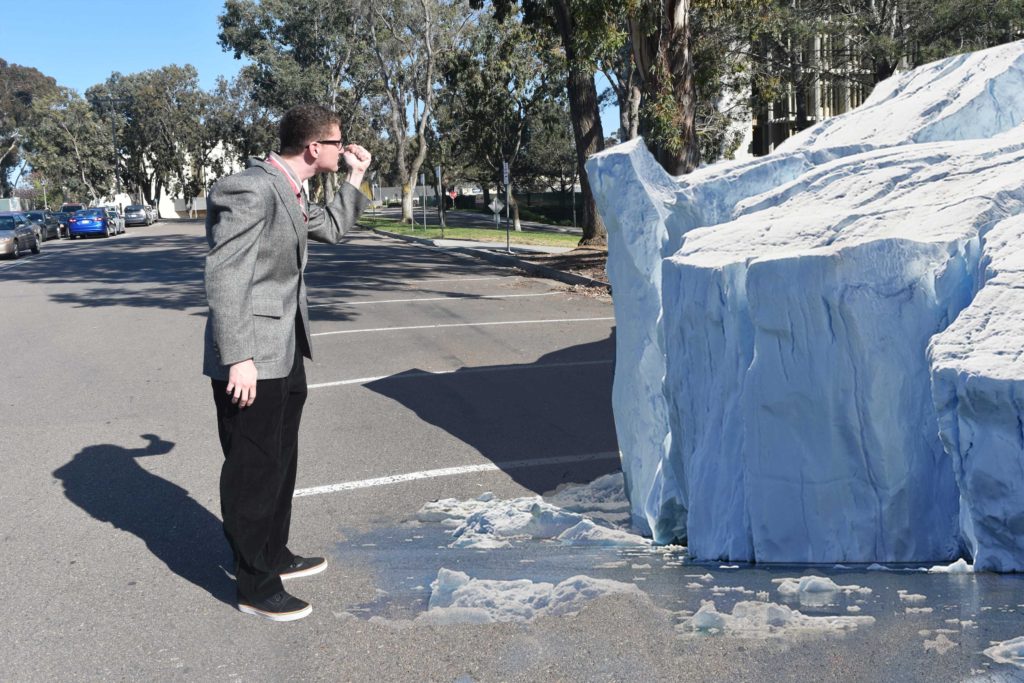 Local business owner Earl Coombs was found early last Monday after having gone missing nearly 32 years ago under a large boulder in Yosemite National Park.

He was taken out of dehydration and malnutrition treatment in a nearby hospital almost immediately, so that he could be flown to Washington DC to be sworn in as the new Director of the EPA. Coombs is expected to officially take office next week, right after being briefed on major world events since 1985 and receiving training on the use of social media and cellphones.

Coombs has yet to make an official statement on his qualifications and goals as the new director of the EPA. However, the hikers who initially discovered Coombs overheard him discussing his environmental views.

"Yeah, he just kind of started going off about how all grass should be exterminated to prevent people from itching when they picnic and weird stuff like that," explained Lisa Cortez, one of the hikers in question. Other reports cited him using the words "climate change," "not true," and "no more jobs" in close succession.

Reports from the White House cite Coombs' "clear-cut values" and "can-do attitude," as demonstrated upon his rescue, as promising signs that he will be able to fulfill the large role easily. No press releases have mentioned the president's reasons for wanting to replace Pruitt, the current acting director, so quickly. However, Press Secretary Spicer did state early last week that Pruitt was moving at a "slower pace than [this administration] would like to see."

Before his entrapment in the boulder, Coombs ran a semi-successful taxidermy shop, which the White House claimed demonstrated "a connection to nature not seen in Pruitt that should benefit Coombs greatly in his new position." Many other White House workers and Congressmen believe that Coombs will take a more opened-minded approach to the position than Pruitt, and are looking forward to working for larger and more unorthodox reforms.

Congressman Jeff Miller (R-FL) stated that he was happy to see the appointment of someone "finally willing to do what is necessary," and claimed that "Pruitt just wasn't cutting it. Sure, he made some strides with going after the Clean Air and Water Act, but how will that make a difference if I still have to get up every morning and worry about tripping over those damn recycling cans that just keep sprouting up every which way."

In an effort to ensure a smooth transition in accordance with the Trump administration's high standards, all EPA operations and research have been suspended until Coombs is ready to step in. The EPA is expected to begin normal communications next Friday at the earliest, when Coombs has promised to give each worker a "brand new 1984 Apple IIc computer, complete with a floppy disk drive and full color monitor," as part of his effort to remodel the agency.

At press time, Coombs was unavailable to comment on major policy changes he was working on, as he was figuring out how to type on a touchscreen phone.