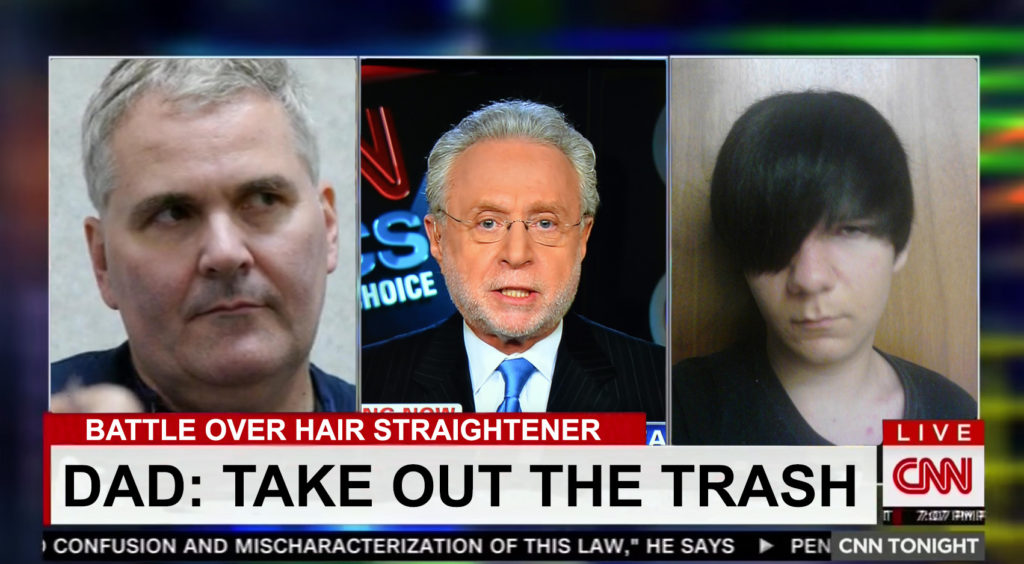 Citing "bullshit rules," and a household being run "like a freaking dictatorship," 14-year-old Brandon Plank from Scottsdale, Arizona announced that he would consider taking "drastic measures" in response to his stepfather's recent curfew policy, which he believes violates past treaties. Among the measures threatened, Plank proposed smoking cigarettes behind his middle school, and going "full emo." International outrage following the announcement began immediately, with several nations condemning Plank's reckless threats of attire-based retaliation.

"I refuse to sit silent in the face of injustice," said Plank in a speech to the UN Security Council. In the speech, Plank outlined the possible worst-case scenarios if his demands were not met, which included dyeing his hair "all black, but with a rainbow stripe on one part," receiving a lip piercing, and stockpiling black eyeliner reserves.

"Dads everywhere should allow their sons to stay out until past 12:00 on a Sunday night, especially if said night is the 5 Seconds of Summer concert, which they knew Jasmine was going to." Plank also cited the urgency of Mountain Valley Middle School's End of the Year Dance as another source of frustration in recent dealings.

Tensions reached a peak after dinner as George Jimenez, Plank's stepfather, asked his son to take the family's plastic rotisserie chicken container out to the trash. According to Jimenez, Plank "looked down at the damn floor and ran off to go play his damn video chats or whatever the hell he does on that damn computer."

Relations between Plank and Jimenez have been progressively decaying in the last year, starting after the family's move from Tucson to Scottsdale. After accepting his new job as manager of the newly opened Scottsdale TGI Fridays, Jimenez noted a marked shift in Plank's "tone" and "attitude." Around this time, Plank began illegally experimenting with his older sister's hair straightener.

Jimenez, who released a statement the following morning, accused Plank of breaking treaties made to "give it [his] best shot" and "try [their] best to make things work." Despite his announcement that Plank could talk to him any time, Jimenez accused Plank of being inaccessible and reluctant to open channels of communication.

Though the Federal Reserve appears unsure of the economy's future in the face of threatened allowance cutbacks, some sources remain hopeful. Included was Heather Jimenez, mother of Plank, who commented that the family's upcoming trip to Flagstaff could aid in reducing tensions.

"I'm certain this conflict will end in a peaceful agreement. I have faith in a diplomatic solution, so long as both sides listen to each other. Going forward, I wish to remind both parties that everyone is going through a lot of changes right now, and we need to stick together as a family. Also, Brandon, there's no way you're wearing that hat with the ears to your sister's wedding reception."
Written by: Cole Steffensen